Nicole
Kitchener, Ontario · From March 2020
Happily married 🎉
May 22, 2022

I earned a badge!
428 days ago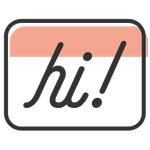 Break the Ice
We were hoping to hear what you had to say! You've broken the ice by sharing your thoughts in your very first discussion. We can't wait to see where the conversation goes.
I started a discussion
428 days ago
1 pt
Couples getting married on May 20, 2023 in Ontario
Hey everyone! Me and my fiancé are starting to plan for our 2023 wedding, now that we're looking we are so tempted to do it this year 2022. Anyone have great venues they've booked with it looked at near brantford/Cambridge area? Willing to drive...