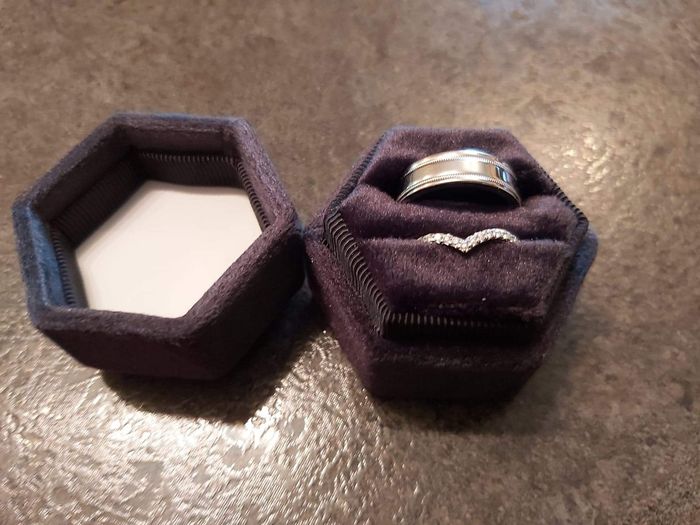 Dispute
Posted in the discussion:
Ring Holder for the Ceremony
By Caitlyn , On June 8, 2021 at 19:15
---
What are you using to hold the rings at the ceremony, before they're placed on your fingers? Locket? Fancy box? Top of a pillow?Also, who are you entrusting to carry the...