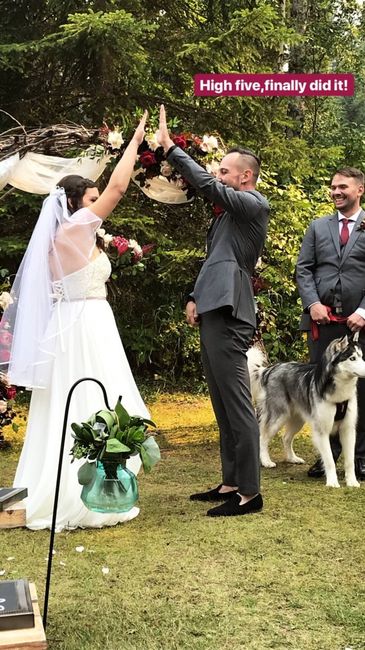 Dispute
Posted in the discussion:
We're officially married!
By Jennifer , On September 10, 2018 at 18:00
---
...We did it!My husband & I were married on September 1st & it was the best day, ever. Weather turned out amazing, we had a few small hiccups, which to me was more than...