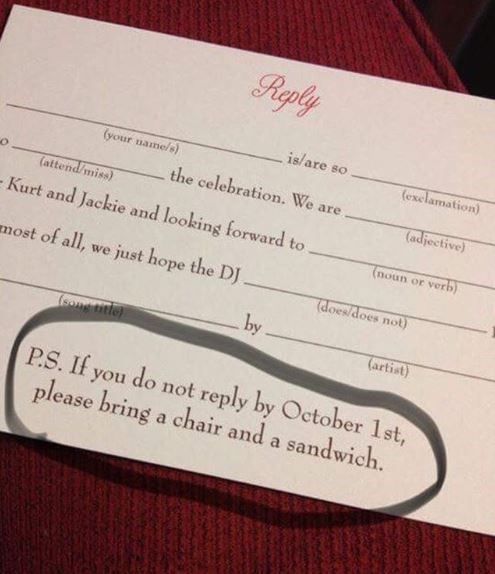 Dispute
Posted in the discussion:
Guests Changing Rsvps or Large Amount of No's?
By Rebecca , On June 9, 2022 at 11:31
---
We've now had close to 35 of the 85 people we invited decline to attend the wedding, 3 of which were after the deadline. Our wedding is slightly destination (a ferry ride...