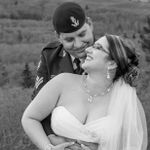 Janette
Maple Creek, Saskatchewan · From August 2016
Happily married 🎉
May 20, 2017
2 more months
I can't believe there are only 2 months left until the big day!! I don't know where I'd be without the WeddingWire app! It has been so helpful and I feel much more organized thanks to it! Love the...
My vendors + saskatchewan
Only another 23 days and I will be married to the love of my life! Starting to confirm more and more with my vendors! Here is who I have!Venue - Maple Creek ArmouryCaterer/ Cake - The ShopHair -...
My vendors in Maple Creek
So happy I found Reel Reflections Studios on here! Can't wait for my meeting with them tomorrow! Any suggestions for what to ask your videographer and DJ??