One of the earliest and biggest conundrums you'll encounter when you're planning a wedding is figuring out who pays for what. There are lots of different ways to divvy things up, so share your own perspective!
Is your honeymoon a gift, or are you paying for it yourselves?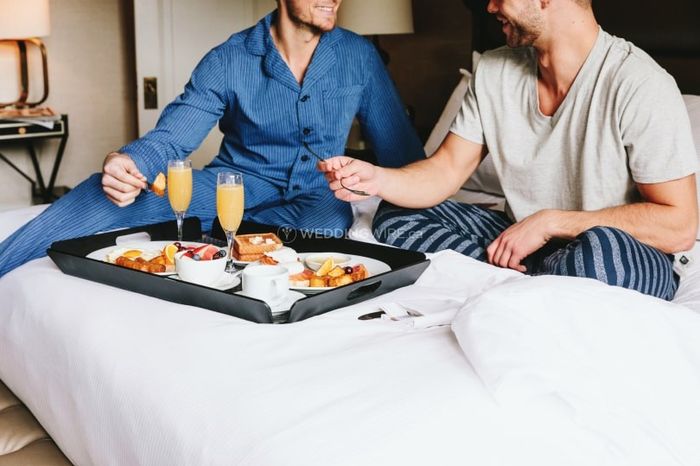 Photo by The Fairmont Banff Springs in Banff
Thank you for playing this game! If you're still trying to sort out who will be paying for what parts of your wedding I hope this gave you some ideas. You can also learn more about who traditionally pays for what by reading this Traditional Wedding Budget Breakdown.