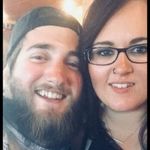 Newbie
September 2020 British Columbia
Where to start...?
Hello everyone, just discovered this app! I'm getting married September 5th 2020!! yay😁!! Feel like im not to sure where to start.. iv done up a guest list.. and have looked at invitations. Just wanting to get tips and ideas that will help me start planning! 💜
Latest activity by Bianca, on December 2, 2019 at 21:50
Master

August 2019 Ontario

Guestlist and budget are the first thing's you need to figure out. After that, I recommend utilizing online budgeting tools for planning your wedding (Wedding Wire has a great one), and go from there. It's not a perfect tool, but it gives you a good idea of how much of your budget you should be allocating for certain areas of your wedding (ex. you should spend 50% of your budget on your reception; not including décor/florals).

Best of luck!!


Hello.

Yes, we all feel that way in the beginning.

Go dress shopping then everything else will fall into place, Say Yes to your dream dress.

the weeding wire checklist will help you plan also .

congrats on your engagement.

Master

October 2020 New Brunswick

When we started planning my fiance and I sat down and made a list of what was important to each of us, and what items we both wanted. We agreed that photos were important, but that location wasn't as important.


With those things in mind I made a list of the big important things to do sooner rather than later. We booked our photographer before our venue!
Some wedding elements are time sensitive, like if your dress needs to be ordered shipped and altered, so keep those things at the top of your list too.

Newbie

September 2020 British Columbia

View quoted message

We have looked at venues, I had already had one in mind just wanted to see what else was out there. but we have made the decision to have it out at Nicola ranch. My parents live on the ranch and my dad has worked there for over 10 years. Even more perfect is there is not a huge fee witch is perfect. It's going to be an outside wedding. 😁 thanks for being so welcoming!

Hey Shaniece! Congrats on your engagement and welcome to the community.


If you have a budget in mind, I would look at your venues first. As Tori mentioned, WeddingWire has a great checklist to kind of guide you along this process.
My FH and I booked our venue first; followed by photography (you'd be surprised how quickly they can book up!). We then did our DJ, which again you'd be surprised how quickly they book up as well!

WeddingWire Admin

January 2025 Galway

Welcome to the community Shaniece! Congratulations on your engagement!

Have you started looking at venues yet? Have you thought about what type of venue you would like?

Featured

August 2017 Ontario

You have the guest list done and gotten ideas for invotations which is a great start. Finding the venue will determine where your guests are to come. Acconodations can also be added for them to book in the room block under the couple's name. Photographers, videographer, DJ and other vendors will know where to drive the day of event.

Newbie

September 2020 British Columbia

Top

October 2019 Manitoba

Welcome!!

Personally I like the checklist tool here on WW but just note that those time frames are a bit off... for example - venue you should get before the 1 year mark if possible but yet getting your dress alterations done can and should be done closer to the wedding than what it suggests.

List of what to do: Venue(s), Dress, Catering, Band/DJ, Photographer, Videographer, Hair & Makeup, Decor! (IMO)

If you have a rough guestlist you should contact halls to view, then figure out your ceremony, then decor, flowers, dress, suits, rings, Djs/MCs, photo/video.

Expert

August 2019 Alberta

Hi Shaniece, congratulations and welcome
To Wedding Wire! Sounds like off to a great start!

I'd recommend starting with a discussion with your partner on budgets and visions and then start to research venue and ceremony options based on that budget and possible estimates guests. From there, if you have a look at the checklist and timelines on this site (as well as lots of help and advice from this community!) you are off and running!
Related articles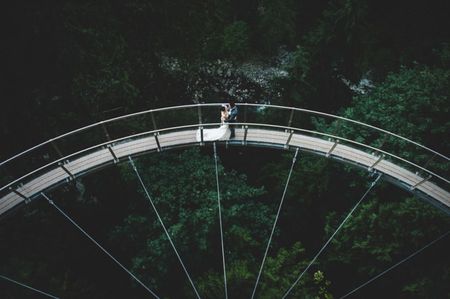 Groups
WeddingWire Article Topics