So I am stuck between two different length veils. I am between chapel length and waist length.
Here is my dress: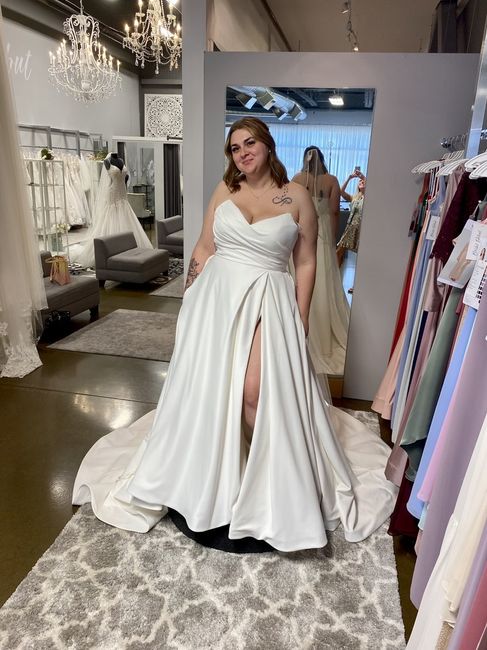 And here are the two veils: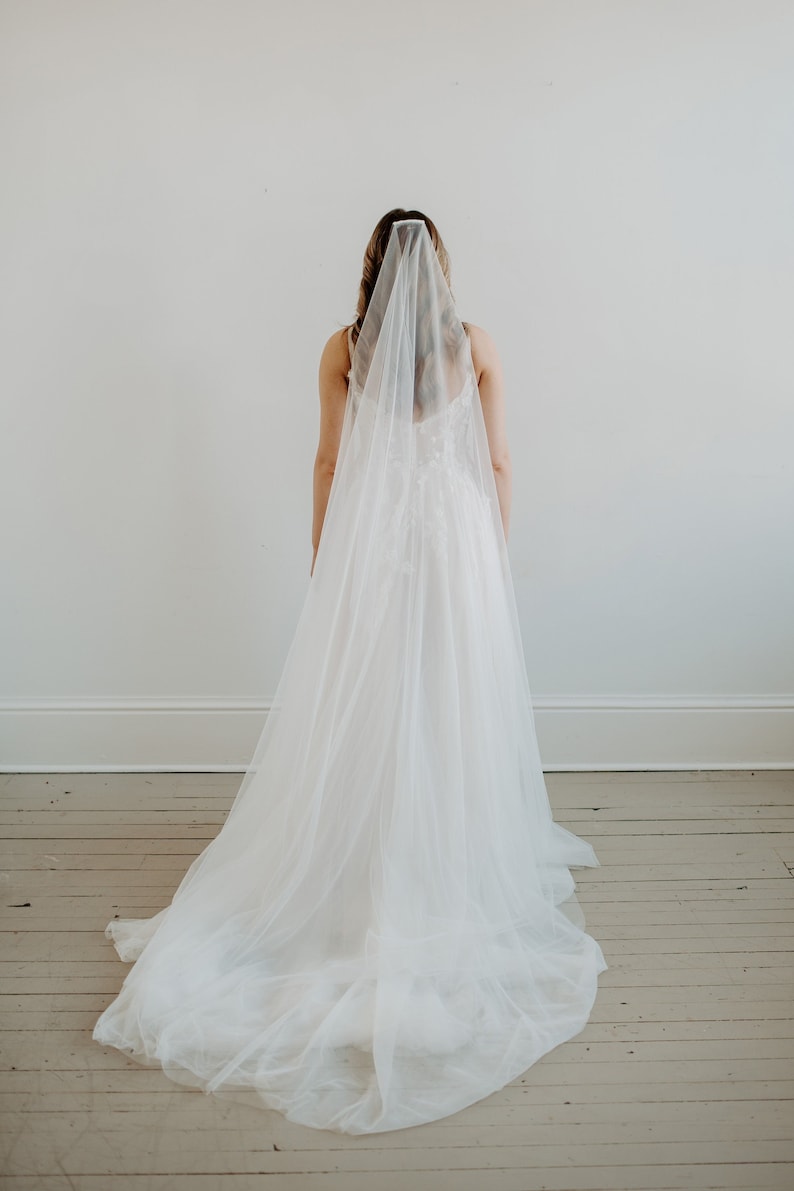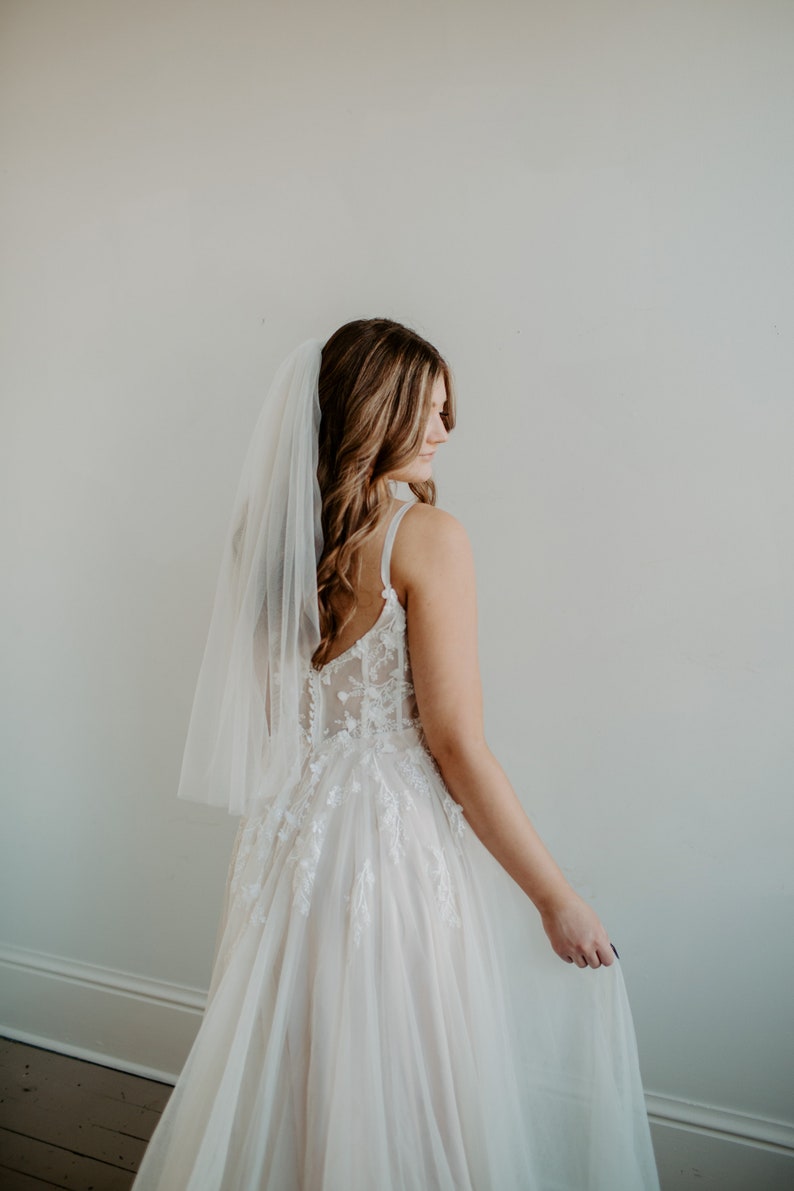 Help me choose because I am so torn. I went and tried on both when my dress came in and I am torn.