Post content has been hidden
To unblock this content, please click here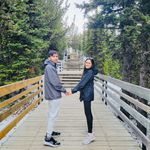 Newbie
December 2023 Alberta
Wedding with a tight budget
Hi. I just want to ask to those who had their wedding this year, how much was your estimated costs? Also, can you share who your suppliers are? I'm having a hard time choosing a venue here in Calgary where it includes almost everything. Still debating whether to have it in Calgary/Banff/Canmore. 😭
Latest activity by Alice, on April 19, 2023 at 03:49
Beginner

September 2023 Ontario

A lot of brides sell decoration items after the big day. You can save money this way.


Featured

October 2023 Ontario

If you decide to decorate your self take a look on FB marketplace- many brides are selling items they used for their weddings. So far I have gotten 20 lanterns with lights, flowers and wood planks, a 3 tier cake stand, wood card box, and an arbour with flowers, for $300.

Featured

September 2023 Ontario

View quoted message

No unfortunately not In Ontario I was very lucky to find this venue. But this is what we get.

Base package rate of $3975. Each person costs $82 and up.

This package is intended for 6.0 hours and can accommodate up to 50 guests.

Package Inclusions:

Ceremonial

• Complete and exclusive use of the Schoolhouse venue and scenic, landscaped grounds; allowing for an indoor or outdoor ceremony (complimentary 60 minutes to allow Bride to get ready on site)*

• A private and personal customized ceremony

• Wedding specialist to manage wedding day proceedings

• Full consultation to provide support and guidance in planning and preparing for your wedding

Includes unlimited ongoing support

• Officiant licensed by the province of Ontario (includes a complete planning meeting)

• Spacious loft bridal suite allowing you & your bridal party to get ready on-site

Professional Wedding Decor and Floral

• Professional wedding decor from accredited specialist, including:

Floral décor and candles throughout venue and ceremony area (fresh roses in colour of your choice decorated throughout venue)

Beautifully decorated signing and guest favors table

Decorated cake table including cake stand, knife and server

Custom décor as arranged by Client and ATSH decorator

Use of ATSH decorative articles (including sashes, table runners, vases, centerpieces, cake topper, lanterns, candles)

Chair covers available at $3 each

• Bride & bridesmaid bouquets and boutonnieres for groom & best man (made with fresh roses and many colour choices)

Reception

• Plated dinner with appetizers (soups/salads) and optional stationary platters from ATSH dinner menu***

• Non-alcoholic toast or option to provide your own champagne toast (special occasion permit from LCBO is required -we can help)

• Built-in flexibility of providing your own alcohol (cost of bartender extra and includes barware / set up / clean up and product consultation; special occasion permit from LCBO is required)

• Wedding cupcakes (choice of flavours) or wedding cake** (lovely display, cut and plated)

Includes: Decorated cake table, stand, knife and lifter

• Coffee / tea and water / non-alcoholic punch stations

Venue Amenities

• Use of stereo system both indoors or outdoors (compatible with most music devices)

• Use of 52" flat screen for slide show

• Placement of your favours

• Use of birdcage for your cards

• Complete set up and clean up, including ceremony space

• Plenty of free parking

• Outdoor lawn games like Giant Jenga, Connect 4 and many more!

Newbie

December 2023 Alberta

View quoted message

Wow. May I know if you had your venue here in Calgary? So, for your venue, it already includes the decorations and food? That's amazing 😍

Expert

October 2022 Alberta

Check out wildrose brewery for a venue. They are very cost effective and cover food and drinks there (since its a brewery you get access to all their craft beer too which is nice)

I think all in we are going to stay within a 10k budget with about 50 guests.

we lucked out getting a new photographer so our costs were low there, venue covered alot of stuff (like table, chairs, wait staff, ect), I think besides the cost of food, decor is our next biggest expense, but was something I was willing to spend as I didn't have hands for DIYing all decor. We opted out of DJ and DIY music, and since Im a crafter, I saved alot of money doing some stuff myself.

Featured

September 2023 Ontario

My Venue is under 10k, but for under 50 people. I'm in Ottawa and found a venue who does it all for me. My photographer is new to the wedding world and is looking to expand his portfolio and he is charging us $1500. My friend is making my cake so she won't be charging us much, I found a lady on market place who does silk flowers and is charging me $350 for my bouquet and my 3 bridesmaids. Decorations I don't have a lot since the venue is providing it but i've spend maybe $150 on extras.

Featured

September 2021 Ontario

How many people are you looking to host under $10K? Depending on what you're looking for, it's tight but certainly doable.

Super

September 2022 Alberta

Also bridal boutique Calgary for wedding dresses ! Is ammmmaaazing ! The girls are so wonderful and attentive and stay within your budget!!! They do not steer you into something more expensive

Super

September 2022 Alberta

Our budget was 25, we ended up spending 35.

Cochrane ranchehouse was the only venue I could find within my budget that still had the look I wanted!

Banff and Canmore are very expensive. I looked there and once you add on the alcohol and meal it's just so out of budget for us. All venues in national parks have everything included. So you can't get a different caterer within your budget and you can't purchase your own alcohol you have to go through the venue. Calgary has some great vendors! For my florist I used lil pink daisy - her name is Joanna and she is wonderful!! I got allll the flowers I wanted within my budget, and she helped me stay within my budget. She's very up front with her prices and doesn't try to scam you!

Our caterer is visionary caterering in Calgary, the food is amazing but it is a little more pricey

Makeup and hair Cochrane- beauty mark makeovers

Dj Cochrane- safezone entertainment

Photographer

https://instagram.com/teresarenee_/?igshid=YmMyMTA2M2Y=

Decor rental- the maby studio. Ruby is amazing again she's upfront with her prices and doesn't try to scam you into buying more.

When you do book your venue , you can ask them for a vendor list, sometimes it's better to work with vendors who know and have been to the venue! And your venue will only suggest great vendors!!

Featured

August 2022 British Columbia

View quoted message

You can definitely find vendors that can totally be in your price range. What I did was Google searched everything possible and not what was just on weddingwire. You do find a lot more different vendors. It may take some time to find the right one within your budget but it is worth it.

Newbie

December 2023 Alberta

View quoted message

Oh. That's really way out of our budget but thank you for sharing. I just realized how stressful this is especially when you have a tight budget 😭

Newbie

December 2023 Alberta

View quoted message

Hi Liberty. That's amazing that you stayed under 10k since that's my goal too. I find it hard actually. Would you mind sharing to me your suppliers? and estimated breakdown? Thank you for replying. I really appreciate it 🥹

Featured

August 2022 British Columbia


We payed around $26,000 for everything. But we did get married at a winery. The food was provided by them as well as all of the alcohol. We also had the same pricing for our venue and vendors as we signed in 2019. So it might be a bit higher for pricing this year


Featured

May 2022 Alberta

I live a few hours from Calgary and we spent around $8500. Our goal was to stay under 10k. We rented a community hall that included chairs/tables. We used a local restaurant for catering. Did all the decorating ourselves.
Groups
WeddingWire Article Topics