Post content has been hidden
To unblock this content, please click here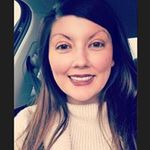 Curious
May 2018 New Brunswick
Wedding theme/colours
Hi all, we are planning to get married in august of 2018, that being said I'm having a super hard time find theme ideas or colour schemes. Any help or guidance would be a great help!!
Latest activity by Emilie, on January 30, 2017 at 12:15
That's so sweet! I'm so glad you can have your grandma helping you out! That's so much love! Your dress looks beautiful! How do you bridesmaids bouquet look like?

Curious

June 2017 British Columbia

I have actually already made the bridesmaids bouquets but I'll look for inspiration in my own bouquet! My dress is very classic

lace with cafe satin. Low back, long train, with lace straps. It was actually the first dress I tried on, followed by 15 more, and my grandmother actually picked it out!

Wedding wire has some good lists if you need timelines, but they don't need to be in that order. Some people book venues up to 2 years in advance. We lost a few venues we were interested in and we booked 20 months in advance!!!!! So I would research that first. For us Food, venue and entertainment were the most important so we tackled those to make sure we got what we wanted. Then photographer, videographer, DRESS! Now I'm researching florists. Make a list of what's most important to you and start there.

Curious

September 2018 Ontario

Work in progress. Trying to decide on venue... a few more tours. And then I think we are going to decide. I want to get maybe 2 or 3 more quotes and go from there.
I just don't know where to go. We picked the invitation... well Cody picked it. He picked the eiffel tower. Even though I preferred the white background one... but I'm just happy he is participating lol.So I know I need to pick a bright colour for the colours.. if the "theme" is Paris. Lol. I just... ugh. I better only do this once lmao

Hey Leanne! You should create a discussion to reach out about this! That way, more people will be able to see it What step are you at yourself? Have you decided on your venue or colours?

That sounds beautiful Felisha! I can't wait to see pictures! I love the flowers you chose! You should take a look at this idea by Louise in the community for the bridesmaids' bouquet: Bridesmaids bouquets

What style of wedding dres did you choose for the big day?

Curious

September 2018 Ontario

We are getting married Sept 2018.Do most people put a deposit on their venue THEN get the dress.. THEN decide on colours/themes... or is there a magical order for all this? Good thing I only plan on doing this once... makes me want to rip my hair out already LOL

Curious

September 2018 Ontario

Beginner

August 2017 Ontario

Rose gold is so pretty, and its easy to find accents in it right now! Its nice because it doubles as a colour and a metallic!

My bridesmaids will be in black, and my dress actually encorporates the gold! It has a lot of gold beading and embroidery. Other than that, the gold will be more in the accents like vases, small accents in the bouquets, etc.

Curious

June 2017 British Columbia

My bridesmaids dresses are dove grey, maxi length Sakura dresses from Henkaa. My bouquets are silk flowers made with ivory and earl grey (purple/grey) hydrangea, with lavender sprigs and dusty/sage coloured eucalyptus. Ivory shoes. Boys are wearing grey also. The ribbon around the bouquet handles will be the turquoise color my wedding is accented with.

Hey Ashleigh! I'm so glad to see you got so many ideas from everyone! What colours do you have in mind? Gold could look beautiful with blush too if that's what you have in mind! It also depends what style you want to go for. I just created this test this morning: What is your wedding style?

Maybe it could help? Let us know what you choose! I can't wait to see your colours!

Hey Falisha! That mix of colour of yours sounds absolutely amazing! Will your bridesmaids dresses will also be in those shades?

Devoted

September 2018 Quebec

We're going with royal blue, coral, and yellow with white thrown in. His favorite color is royal blue, and I also love blue, and the ladies on this site helped me to match if with coral and well, I love the contrast between yellow and blue but wanted another color to bring some warmth as well. Royal blue and coral will be our main colors though with yellow more in the flowers as an addition.

Curious

May 2018 New Brunswick

We are now getting married on May 26 2018! Our new colours will be sky blue and light purple. Again, blue is his favourite colour (I love it too) and purple because we will be using lilacs for my bouquet. They were the first flowers he ever gave me so it's a bit of nostalgia. My keywords for our wedding are "Romantic" "Rustic" and "Garden". Thinking an outside ceremony but indoor reception and dance. The groomsmen will be in grey not sure if it will be light or dark. The groom will either be in navy or dark grey, I want him to stand out. We just have to figure out where either in Fredericton or Woodstock. I found planning my dream wedding on pinterest before my egagement was so much easier!!!!! Now I have to actually make decisions and worry about budgets (yuck!). Enjoy the planning process!

Devoted

June 2021 Ontario

Loving these 2 together!!! Silver would be an awesome addition, thanks Ashleigh!

Frequent user

June 2018 Alberta

Thank you I'm excited for everything to come together. I might add in some grey tones as well. But yes there are many green options!

Curious

May 2018 New Brunswick

Ooooh! Are you going with lights or darks? Have you considered like a gold or silver or are you looking for another actual colour.

Curious

May 2018 New Brunswick

That's a good idea! I never thought of past boards! I'm addicted to Pinterest there are so many great ideas on there!

Curious

May 2018 New Brunswick

I love the incorporation of earthytones. I was looking at green options last night and there are so many to choose from! Purple and sage sounds beautiful!

Expert

August 2018 Ontario

Hopefully! Ceremony is outdoors near a willow tree and on a lawn. Reception I'm not having a sit down meal (so not opportunity for kick ass floral centerpieces) but I'm planning on putting floral accents where I can.

I'm most excited to do this DIY project in our wedding colours.

Curious

May 2018 New Brunswick

I definitely agree with the metallic, I was considering rose gold or regularGold! I think it offsets the colours so nicely. Are you going with small gold touches or something more bright like gold dresses?

Curious

May 2018 New Brunswick

That sounds beautiful Bethany! When are you guys having it now? Have you figured out your new colours?

Curious

May 2018 New Brunswick

That's an awesome way to incorporate your colours! Are you having lots of flowers/Greenery at your wedding?

Curious

May 2018 New Brunswick

That's a great idea!! I never really considered shades. I'm also wondering long or short dresses for my girls lol there's so many decisions! I will definitely be taking you up on your offer! Thank you!!

Devoted

June 2021 Ontario

Another August bride 😁. My colours are blue and purple (not sure about a 3rd accent colour yet).

Congratulations!!! Check out previous discussion boards. Emily the site administrator has posted some colour combination discussions. Pinterest is a great resource too for colour combinations! For us I have a bit of gold, champagne, cream, and blush pinks for the Centrepieces and brighter spring colours for our bouquets! Let us know what you choose!

Frequent user

June 2018 Alberta

Thats when my wedding will be too! For the color scheme im going with our favorite colors which are purple and sage green. I personally like a more personalized wedding.

Beginner

August 2017 Ontario

If it helps, I'm very pro picking a metallic and a colour then pairing it with white! My cousin who's wedding is in the fall is going silver, white and purple. My wedding is in August too and I'm going gold, white and black. I feel like it helps with accents and keeps it easy. I hope that helps a little

Curious

May 2018 New Brunswick

August was our second choice for wedding months. We were going to go with Royal blue and Yellow. Inspiration came from his favourite colour (blue) and a fallish country theme. Sunflowers seemed to fit with that theme so I chose Yellow for the second color.

Expert

August 2018 Ontario

So for me I found a flower that I like (hydrangea) and end up choosing colours that the flower comes in! I find looking at nature shots helps inspire me colour wise.

Curious

June 2017 British Columbia

Hey girl! There are so many maxing color schemes to choose from. My advice is to pick a favourite color of yours or your finances, and then find a color to compliment that! Try thinking in different shades too! One shade can be hard to hind multiple things in. For instance, I'm using shades of neutral purples, a few shades of turquoise, and the grey scale. It will also add depth to your scheme! I love colours so let me know if you want help!
Groups
WeddingWire Article Topics