Hello Ladies,
There are many posts out there of the dresses we have picked to walk down the isle in, but what about your wedding party? I would love to see what dresses your girls/guys have picked for their outfits on the big day!
Did you pick something that compliments your dress? A designer you like? Did you let them pick their own dresses?
Although I am not posting a picture of my dress until after the big day! Show off your dress with your wedding party so we can all see the beautiful combinations! If you are not at the stage where dresses have been bought, what would you like to see your wedding party in?
My dress is Stella York, and will be ivory! Other than that I am keeping some of the details to a minimum lol!
My girls have gotten Sorella Vita dresses (sister company to Stella York). My sister is my MOH and has a different dress from the rest of the bridesmaids, but they will all be burgundy!
Maid of Honour Dress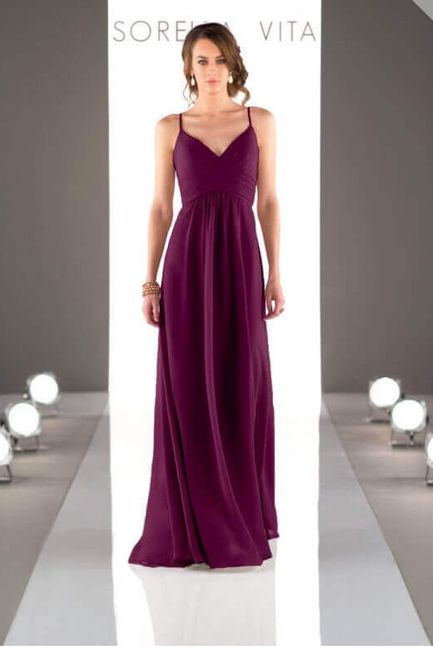 Bridesmaid Dress