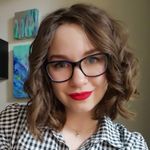 Curious
October 2021 Ontario
Wedding Induced Insecurities
Has anyone else felt like this wedding planning process has brought out so many latent insecurities about their appearance? Between trying on wedding dresses, makeup trials, engagement photos etc, I feel like I've seen myself from all different angles that I'm not used to. I'm like oh wow my arms look weird, or the peach fuzz on my face is so noticeable, etc, etc. There's this constant narrative about being brides being beautiful, so I feel this pressure to fix all my "imperfections" in order to look "bridal" enough, for lack of a better way of putting it. Anyone else feeling this?
Latest activity by Shauna, on January 19, 2022 at 19:13
Curious

October 2021 Ontario

View quoted message

Thanks so much being so open and for sharing this There were some photos from our wedding where i'm making a weird face or something and it looks unflattering etc. but i've been working on trying to love those photos because they show us just being ourselves on our day! Everyone who loves you sees the happiness radiating from you and that's the most beautiful thing.

Beginner

May 2023 Ontario

100% it's actually something my therapist and I are talking about. I'm recently recovered from disordered eating and so much engagement talk is tied up with weight loss. I also suffer from hair loss which makes me really conscious of my hair in photos.

Like this outtake from my engagement photo shoot.

In addition to talking to my therapist I have talked a lot with my fiance about these concerns and just try to remember that he doesn't see those things when he looks at me and neither will the people that I love. They will only see how happy and in love I am.

Curious

October 2021 Ontario

View quoted message

Beautiful because they look happy - so true!! Mindset is key. Thank you for sharing ❤️

Working on building up self value in other ways so I'm not so focused on appearance. And I keep trying to remind myself that pictures are about capturing our happiness and remembering these events - it's not a fashion shoot and I don't have to look like a supermodel.

Also I found looking at dresses and hairstyles etc. modelled on a variety of people to be helpful - I was getting pretty down on myself when all the wedding dress inspo photos I looked at were on really thin models.

I hope you are able to keep loving yourself and keep a positive mindset. Best of luck with the future dress shopping and photos 👰🏼

Beginner

October 2022 British Columbia

I totally feel you on this - I'm newly engaged, and there's new (old) feelings emerging with my relationship with my body and appearance... I'm dreading engagement photos, the dress try-ons, etc. so I keep pushing those to the back of my planning priorities. I keep finding myself thinking about "what could I do today to help these lumps / bumps be 'less' in the next couple months so I can move on with photos + dress shopping?" and I know the answer is nothing really, except try to keep working on loving myself and treating myself well.

Something I'm doing is purging my social media accounts with people I follow that don't make me feel good, and trying to substitute in accounts that inspire and encourage me to love myself as I am.

You're not alone in these thoughts. Here's to working on our mindsets, and re-focusing those feelings back to "those brides look beautiful because they look HAPPY". We are too with our future spouses, so we should enjoy capturing this time in our lives! Totally easier said than done, but for myself, when I'm looking for "what do I want to change", the answer is mindset over all else.

Frequent user

October 2023 Newfoundland and Labrador

View quoted message

your so welcome


Curious

October 2021 Ontario

View quoted message

Thank you🥰 And thank you so much for sharing you feelings too ❤️ I love seeing other brides of all shapes and sizes etc. and I think well THEY look beautiful, but something about me just doesn't stack up. But we don't know what internal things that person is struggling with. Sometimes it helps just to know other people have the same feelings.

Curious

October 2021 Ontario

View quoted message

Thank you 🥰 I know, the wedding industry (and the beauty industry in general) can be SO insidious, and I try to be aware and critical of it, but it's still so hard not to let it get to you at times. Bur you are right, we love each other for our personalities and we make each other happy, which is what the wedding is really about.

Frequent user

October 2023 Newfoundland and Labrador

When your not used to seeing yourself its hard, i struggle with the exact same things. especially since having two babies and trying on dresses and trying to be a bride, mother and professional some days i so proud of the way i look and feel others (today for example) i feel like i look like a bag of smashed crackers. most recently I've been focused on my weight and how my eyebrows aren't even and some wrinkles i have gained over the last couple years. I totally feel you and your not alone but we cant look our best unless we feel our best and breaking stereotypes and overcoming is the only way through your going to be a stunning bride

Featured

June 2022 Ontario

Oh my goodness! You are beautiful! Don't let yourself think you aren't bridal enough. We are always too hard on ourselves. Don't buy into the marketing of weddings. Just think about the love and happiness your lives together will give. Be nice to yourself.
Groups
WeddingWire Article Topics