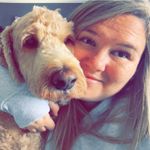 Newbie
September 2023 Ontario
Wedding favours
Just wondering if people still do wedding favours and what you have or plan on doing? I'm conflicted about it, I feel like that money could be spent elsewhere. Is it a thing of the past?!?!
Featured

May 2023 Ontario

View quoted message

Thanks Allison!

Beginner

July 2023 Ontario

View quoted message

We will put it on the card/gift table. You could also make a small sign on each guest table as well. We won't be having assigned seating since we are doing an evening ceremony/cocktail reception.

Featured

May 2023 Ontario

View quoted message

Allison - where did you plan on putting your sign? Receiving table? I may change my mind and go this route

Beginner

July 2023 Ontario

We are going to donate to a charity instead of doing favors. Probably about $150-$200 to a local dog rescue. I never take a favor at a wedding and if I do I rarely use them. At least this way I know that money is being put to good use. My sister did this as well and nobody complained.
We will be putting a sign out stating "In lieu of traditional wedding favors, we have made a donation in your name to: __________."


Newbie

April 2024 Alberta

View quoted message

Thank you!!!

Curious

October 2022 Ontario

View quoted message

We had a small wedding (around 60 guests) and I approximated $2-3 per person. We decided to donate $150 to a charity. We didn't disclose to our guests how much the donation was and honestly no one asked. I say do whatever you're comfortable with!

Newbie

April 2024 Alberta

View quoted message

Random side question for you, I was going to do the same but was unsure how you gauge how much to donate so I thought I would ask what you did to determine a number?

Curious

July 2023 Alberta

We are doing wildflower seeds with a tag "watch our love grow" with a single chocolate on top of the small box. I've been to many weddings and usually favours unless I can eat it end up god knows where lol


Newbie

October 2023 British Columbia

We're planning a small intimate wedding as it's a second marriage for both of us. We are planning on some type of edible favour, probably a small bottle of olive oil as I'm from an Italian background and olives hold a significance for my fiancé.

We are doing lip balms. They'll have our names, a quote and our wedding date on them. We wanted something people always need that aren't cumbersome.

Beginner

September 2023 Ontario

We are going to mini jars if honey since the it will be right in season for our wedding! I think if you're doing wedding favors you want to be careful to give them something they'll actually use. Favourite items I've received were a succulent, and a little jar of jam. Things like cozies with your initials on it, or those bottle opener keys don't go over so well because lots of people at this point have a few of those keys, and a lot of people don't use cozies. I suggest sticking with something they can eat, or those photographs that everyone has mentioned sound like a great idea! Whatever it is, try to stay away from "stuff". We live in a tiny apartment so if it doesn't have a use it would get thrown out. Not everyone has space for wedding nick nacks, and I think you'll find that that is the case for quite a few people.

Curious

October 2022 Ontario

Rather than favours we made a small donation to a non-profit organization that was meaningful to us. On our guest book table we had a sign that read "In lieu of traditional wedding favours we have made a donation in your honour to …". It went over well, we had a few guests comment on it.

Devoted

October 2022 Ontario

View quoted message

Thank you!

Took a bit of time to diy them all, but totally worth it

Curious

August 2023 Ontario

We're having our local maple syrup company make little bottles for us. It's special because their maple grove is on the same mountain my fiance proposed to me! It's also where his family's camp (cottage for you southern Ontario folks) is located!

Newbie

September 2024 Ontario

View quoted message

This is actually what my fiance and i are doing for wedding! Photos from our photobooth. And thats it + they'll be well fed anyways 😊

Featured

October 2023 Ontario

We decided to gift our guests a photo of themselves from our photo booth- who doesn't want a nice photo of them with their significant other?

Newbie

October 2022 Alberta

We did a number of wedding favors, as we were a small wedding of 35 people. We wanted our guests to have mementos

of all kinds, as many travelled from different provinces. We did small honey jars with our own honey, featuring a custom tag. We had a plush terracotta blanket for each family at our ceremony (outdoor fall wedding in the mountains), and a metal name marker. As we work at a machine/welding shop, we created these beautiful markers, which can be used as Christmas ornaments in the future. We stamped the name, on the front, and day & place on the back. Here are a few pictures. Our guests really liked the personal touches, and it will be items they will have for a very long time, which I think in the long run is more thoughtful.

Newbie

September 2023 New Brunswick

View quoted message

Wow what a great idea!!!

Featured

May 2023 Ontario

View quoted message

Thanks for the tip. Costco slipped my mind yet again LOL

Featured

December 2020 Ontario

View quoted message

Yay happy to help! Tip for welcome bags - costco now/during Christmas chocolate sales. We got individually wrapped Godiva chocolates, Bubly sparkling water cans, hot chocolate mix for the kids (just my nieces and nephews) all from Costco. Can't remember what else was in them now haha. Pretzel chips maybe? They were really appreciated.

Featured

August 2017 Ontario

We did give a crystal tealight motive holder with the Thank you cards to avoid shipping after the wedding. The favours were written by family households, couples, and individuals invited.

It seems favours are based on couples who feel it's their way to give back in edible desserts or actual gifts format. You decide what works best for you and creating stickers or tags is another thing to have your names and dates for Thank you gesture of having your guests attending. If your budget is tight and can't afford the cost of it, avoid it in whole and will be fine.

Featured

May 2023 Ontario

View quoted message

You definitely did not offend! You made a better suggestion, IMO. I may just omit the chocolate idea I had, leave the polaroid station for them and do hotel welcome bags. (I didn't even think of this). Most of our guests are all driving a minimum 1 hour & 20 minutes away and all staying at the hotel we be blocked rooms at.

Featured

September 2023 Ontario

I asked the same question when I first joined the Wedding Wire community, I've been reading people's comments and watching wedding tiktok and a lot opt out of doing it. A lot are also switching it from a take home item that people will end up throwing away to seeds that they can plant in their gardens, succulents they can bring to work or have by a window, thank you cookies, little chocolates, popcorn that they can eat in-between meals, or a treat that they can eat on the way home or hotel as a late-night snack for the road.

I liked that idea of a cookie they can save and eat later, or if they get hungry during the reception it's there. My cake girl will decorate T+C 09/30/2023 on them. if there's leftovers great and if not that's okay as well. I've seen people buy a bottle of liquor and fill little bottles, with a cute little not saying we've tied the knot, now let's take a shot. so many ideas. I just wouldn't waste money on a bottle opener, coaster. but something they can eat or drink.

Devoted

October 2022 Ontario

We did favours that also doubled as placecards. Guests were allowed to choose their entree which meant I had to let the serving staff know who was having what. I found candles at ikea that matched our colour scheme and then used my cricut to add the guest's name to the candle and an icon depending on what they were having.

I also used my cricut (and print and cut) to make new dust covers for the candles. Since we met on tinder we added matches to the backs of the candles, but this definitely wasn't necessary.

Out of 106 guests we had about 10 left behind, but most have reached out that they forgot and still wanted it so I'll call that a success!

Featured

December 2020 Ontario

View quoted message

Your very welcome! I'm happy I helped and didn't offend. I will say, we did have a lot of guests staying at the hotel across the street we had a room block at so we did have welcome bags for them. We also hosted dinner for anyone staying the night before.

Curious

November 2022 Ontario

We are doing favours still, but something edible that can be used vs a trinket.

Newbie

September 2023 Ontario

View quoted message

Well said! I think I'm with you on this. We are also having a four course meal, with dessert, open bar and late night snack. I haven't priced a Photo Booth, but have been to plenty of weddings where taking a memory home like that is worth it!

Thank you for the comment and advice

Featured

December 2020 Ontario

I'm going to add to what I said. If you have more money to spend (I.e. it's in the budget as others said), look where in your guests experience you could be making it better. A photobooth is the only favour I've ever enjoyed or haven't left behind (edible favours are fine but are you not serving enough food and dessert? That's not a favour...) and it's a photo memory to take away from the wedding. I may get some flack for this but if a couple is having a cash bar but also did useless favours, wtf? Spend that on subsidizing some of the drinks for guests at least! We had a four course meal, photobooth photos taken by one of our photographers, table wine, open bar, cake, late night food.... we figured that was enough and favours would just be left behind/unnecessary.

Newbie

September 2023 British Columbia

I plan on making little jars of jam as favours. We also have a photobooth booked so the guests will get that as well.

Featured

May 2023 Ontario

Its within our budget so we are doing favours. Just our fav chocolates Ferrero Rochers, Mini Reeses Mini cups. Plus there is a polaroid station for the guests to take 2 pics, 1 for them and 1 for us.

Featured

December 2020 Ontario

Spend that money on your guests experience. Period.

Featured

August 2022 Ontario

We had it in our budget so we did wedding favors. We had little chocolates with a note and some dried flowers on it that said "Love is Sweet". We also gave guests lottery tickets in an envelope that said "we hope you get lucky tonight". I think it's nice to have guests go home with something from the night but I would be against anything with our names and wedding date on it.
Groups
WeddingWire Article Topics