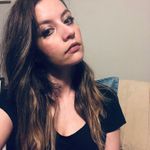 Wedding dress regret
Our wedding was supposed to be this August but now it's next July. I keep thinking about how I don't love my dress anymore. Too much time to think about it I guess. It's a beautiful a-line gown, and I was so excited about it, but now I keep thinking about a fitted sheath gown... my dress has already been altered so there's no refunds or anything. And I feel awful feeling this way because my mom bought it for me. I'm sure I'll still wear it. Just wondering if anyone else feels the same
Latest activity by Victoria, on May 13, 2021 at 15:53
Newbie

October 2022 New Brunswick

I get it. I bought mine last year. I loved it and its gorgeous. But then I had a dream about my wedding that I was wearing a different style of dress and now I can't stop thinking about it. I'm heavily debating if I go back to the bridal salon and try on the new style just to make sure.

View quoted message

Oh god! It's actually crazy how common it is to feel regret

Curious

July 2021 Ontario

View quoted message

I feel you

Newbie

August 2022 Ontario

I custom made an a entire dress: went for something glam/lace/sparkle.... I wish I went for something simple & timeless - I'm full of regret

Curious

October 2020 Ontario

I love dressing up and am indecisive so my family makes fun of me because I have: a Swiss dot short lace dress I wore for my shower, a peachy pinky flower embellished fit and flare lace dress for my engagement photos and rehearsal dinner, a traditional wedding dress, and the a short silver fit and flare for dancing (or maybe our 2020 reception). My advice would be to keep your eye on marketplace, Kijiji and consignment stores for an affordable sheath and wear it for dancing or the rehearsal dinner (or your engagement photos). That way you don't hurt any feelings but still get to see yourself in both looks!

Newbie

December 2020 Ohio

Won't worry for wedding dress, Sometime its look awesome when we wear on any occasion or wedding ceremony.

Curious

April 2022 Ontario

Oof. You went down what I call the wedding dress "rabbit hole" that so many of us get trapped in, amirite? I agree with what a lot of the comments are saying. There are likely millions of different wedding dresses and I found myself just aimlessly scrolling scrolling scrolling until I was getting dizzy! I think this happens a LOT, especially having your wedding postponed. (Sorry to hear that btw!) my sis in law bought 4 wedding dresses (FOUR!) and I love her and her wedding was absolutely amazing, but I can truly say I didn't think any one of them was 'the one' and I think she knew that too. I would suggest not scrolling through dresses for a while, hit the pause button, and then in a couple months take out your dress and have a try on. I bet you'd fall in love with it all over again. 😊

View quoted message

Aw ya i know it sucks to think about the other options. My dress is a line but I'm wanting a fitted sheath gown. Originally I've always wanted a fitted gown I think that's why I keep thinking about it

View quoted message

Thank you - end of July I'm supposed to go for my final fitting so we'll see how I feel. But I've also ordered a cheap (and very different) gown online so try which I think will help me decide too

View quoted message

Wow thanks for remembering me!! Yes it's a beautiful gown I guess too much time and disappointment has me wanting a re do

Maybe the industry is to blame I don't know I just feel like while I fell for a princess-y gown I'm feeling a bit more grown up now and want something else . I dunno I ordered a cheap dress online to try so that will help me decide

View quoted message

Thank you - I have ordered a dirt cheap dress online so I'll see how it goes. I'm glad you were able to fall in love with yours again

Newbie

November 2021 Ontario

I purchased my dress in February (it hasn't even arrived yet). The one I went for is a fit and flare (i'm a plus sized bride). I initially tried on a different dress that was my "almost" dress, and latly i've been wondering if I made a big mistake! I hope not -- we will see when it finally comes in.

I understand how your feel.

Master

October 2020 New Brunswick

I felt this way about the "almost" dress that was gorgeous and out of my price range. Some days I still think about it as the dress that got away, I even recently had a dream about it.


It helped to try my dress on again. Seeing it again out of a photo on my phone really helped remind me why I fell in love with it in the first place. I highly recommend putting it on. If you still feel like it isn't right then maybe start looking at other options.

Featured

September 2021 Ontario

I remember you posting a picture of the dress a while back when it came. I thought it looked great and so did my fiancee. Sounds like you don't hate the dress but rather just thinking about how there are other options out there. And since you now have time again, it feels like you can do a redo.

The wedding industry working overdrive to glamourize everything, especially in North America, can take its toll on our mental health. We're constantly being told "good" is no longer good enough and "the best" is impossible to attain without spending a ton of money unnecessarily.

Frequent user

July 2021 Ontario

There's nothing worse than having time to sit on things 😬 at least for myself that is true. I bought my dress online in January (for our July wedding) I loved it online and couldn't beat the price I ordered it and it was beautiful, than covid hit and I knew deep down my wedding would not be happening and than the dress was the thing is needed to change. I didn't buy a new dress but I did alter the part that I didn't love and now I'm even more in love with it.
I say sit on it alittle while and make sure it's not just the disappointment of wedding not happening. Since your dress had already been altered I don't think more alternations would change your mind on it but like was already said there are places that will buy your dress.


View quoted message

I think you're spot on. It most likely is me projecting my disappointment. I'll sit on it the rest of the summer and see how I feel but if I still want change then I will definitely look into selling to a second hand shop. That's a brilliant idea thank you

Frequent user

July 2020 Ontario

I had a little bit of this feeling. But then we started getting into wedding planning (ceremony and dinner with jusy our parents and siblings) and all those feelings went away. I think I was projecting my disappointment with how different things looked to all the choices I made Pre covid.


BUT. If you can't shake this feeling, there are a handful of beautiful second hand bridal shops who will purchase your dress from you in souther ontario.
It's your day!!! Your mom will understand and she can be there to help you the second time around if you choose. A bonus!!!
Groups
WeddingWire Article Topics