Post content has been hidden
To unblock this content, please click here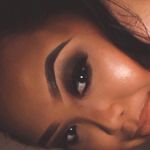 Frequent user
July 2021 Ontario
Wedding dress!!!
I have yet to physically go in a store and start looking for and trying my potential wedding dress on! When is a good time to start looking for a dress?
Latest activity by Andrew, on October 7, 2019 at 16:40
Kievskaya obl.

If you need typical wedding dress several months are enough. If you prefer some extravagant you need much more time. My wife preferred light pink wedding dress, and such as we ha our wedding ceremony abroad in Vegas, we bought a light pink wedding dress online https://www.cathytelle.com/category/wedding-dresses/?filter_color=pink&query_type_color=or It's price was 1,400$ and it took nearly 10 months we managed with it!

Maybe my example isn't typical, because we had our wedding in another country, but at any case if you aren't shortened in time you can find better models and lower prices!




VIP

September 2019 Ontario

I went a year in advance and glad didn't go sooner- I had started looking sooner and bought something off rack at a year. But in between that time I gained weight. lol so luckily new size is the right size

Frequent user

July 2021 Ontario

View quoted message

11 months!!!! Oh my

My dress took 11 months to come in after ordering! SO a year in advance is a great time to start! Some stores can do faster but the more time the better!

Frequent user

October 2020 Ontario

View quoted message

I'm right with you on this one! After reading this post and all the comments, I made my first appointment with a local bridal boutique for later September. My coworker/friend that I mentioned in my post, she said "yes to the dress" and she is literally getting married the month before me. Where I thought I had lots of time, the order time in the comments say otherwise. We have so many things that we get anxious about for our wedding planning, I'm going to do my best not to make this one of them! Weight or no weight, we will both make gorgeous brides!

Master

August 2019 Ontario

If I were you, I'd start looking now. It will give you more options, more oppourtunities to visit different shops, and the luxury of taking your time. I started too late and kind of regret it (I love my dress now but that wasn't always thw case).


They recommend going 12-8 prior because they sometimes take time to come in. Mine took 5 months but they said it could take 6-8 for most dresses. I lost weight the whole year up to my wedding so at each alteration they took it in a bit more than last time. Because I kept losing weight we did 4 fittings and the last one was a week before the wedding to ensure it all fit properly which it did.
the alterations place you go to should be able to handle you losing weight and keep the dress looking like it does.
For sure get out shopping soon though

Devoted

October 2021 Alberta

View quoted message

Yeah dress shops can take a long time. Just go asap and talk to them about timing. Some can get it done in 3 months but most is 6 months plus

Frequent user

July 2021 Ontario

View quoted message

A whole year ??! Oh my

Frequent user

July 2021 Ontario

View quoted message

When I heard it would take about 6-8 months to order, I was like damn lol I wasn't gonna start looking until later on in the year! And yes that was my concern too because I want to lose some weight, but the order time is what got me worried

Devoted

October 2021 Alberta

As soon as humanly possible. It took my sister a whole year to have dress come in and get altered. All the stores say 6 months is pushing it.

Frequent user

October 2020 Ontario

Thank you for posting this! I was wondering the same thing!

A coworker/friend of mine is getting married the month before me and she has already booked appointments. I haven't even thought about it yet. I feel like I'm behind.

My concern, of course, is weight change and how that will work being that it's 1 year and 3 months out.

Master

October 2019 Ontario

Sooner rather than later. It really depends on your shop, the designer as to how long it takes. It would be less stressful to have it earlier than to be panicking last minute because it hasn't come in yet. You also have to account for alterations, if the seamstress is busy it may take longer!

I bought my dress last year in June, it took until the beginning of October to come in. Then I just took it to my seamstress in the beginning of June to get it altered, and have to go back a couple times between now and the middle of September!




Super

October 2019 Ontario

I think any time is a good time but dont wait until a few months before the wedding because depending on where you get your dress they will need to order it and have time for alterations. The guideline is 8 months before.

Beginner

September 2019 Ontario

My Fiance proposed March 2019 and our wedding date is September 28 so I was stressed I wouldn't be able to order a dress and would have to buy off the rack but I found a beautiful dress and it arrived beginning of July!

Top

October 2019 Manitoba

I got my dress at the 1year/11 month mark I would say to go as soon as you can! Like the others said some designers take 6-8 months or sometimes less or more to come in. Or you could be like me, order a dress, comes in 5 months later... and has a rip.... rush ordered it again - and it's fine and in the store! But of course if my designer took longer for dresses to come in then there's no way of knowing if it would have come in in time.

Super

September 2020 Ontario

I just went at the beginning of July (almost 15 months out) and my dress is supposed to arrive in March (8-9 months to make and deliver it) for our September wedding. I was limited by when my mom was going to be in the country though to go shopping.

Expert

February 2020 Ontario

I bought my dress on the first go, and it was 11 months out from the wedding. They said it will take 5 months to come in, so I feel good having 6 months of cushion for alterations and such!

I we t a year and a half before my wedding!

Frequent user

October 2019 Ontario

It takes 6-8 months depending on designer for your dress to come in. I suggest start looking one year before, and purchase the gown at the 10month mark before your wedding which allows for any delays in shipping and allows for alteration time!

You want enough time to enjoy the process of shopping and so you feel relaxed when you order

I ordered mine November 5th and she just arrived yesterday! It took a little over 8 months for me.

Wedding dresses often take 6-8 to come in! I went dress shopping a year before my wedding, which felt like a safe and comfortable timeline!
Groups
WeddingWire Article Topics