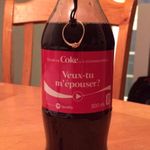 Frequent user
April 2017 Quebec
Waxing
I am planning on waxing my armpits before my wedding which is in 41 days! I've never done it before so I am going on March 15th to get it done and then I can see how soon before the wedding to do it. Wedding is April 15th. I'll do eyebrows too. What do u think?
Latest activity by Leah, on March 8, 2017 at 16:07
Frequent user

April 2017 Quebec

I have been growing it since Saturday. I will go on Friday and hope for the best that it'll be okay again.

Curious

August 2018 Quebec

If you do it weeks before your weeding I recommend this product, you can do it yourself and is super easy, don't irritate your skin and it comes with a blue liquid to make your skin soft. I use only for my armpit and it works, good luck!

Eyebrows I was told 2 weeks before the wedding to ensure its fresh and now pop out hairs happen ... I get body sugared and OMG i have fallen in love... now my hair grows super slow and is very fair .. but I havent had to go back yet and its been 4 weeks already and still no hair !!!

Make sure that your hair length is fairly long, otherwise it'll hurt BADLY. You want the hair as long as possible. It is not a comfortable feeling, especially the first time you get it done. Your armpits are a very senstive spot and you may even bleed. To help with any redness or swelling afterwards put ice on them. I would actually let your hair grow out until closer to the date and then go about a week before hand. I wouldn't go now because you won't have much hair growth between now and the wedding date.

Frequent user

April 2017 Quebec

Ok. I won't shave again and I'll try to get any appointment Thursday or Friday. I am a little scared but I've done other waxing before in sensitive areas so I should survive!

It depends how quickly your hair grows. Your hair might not grow back to wax again before your wedding. I would go this week. Don't wait until the 15th. Too late in my opinion. Plus you want to wax a few days before your wedding so you don't have any redness or extra sensitivity.
Groups
WeddingWire Article Topics