Post content has been hidden
To unblock this content, please click here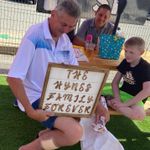 Frequent user
August 2021 Ontario
Veil or no veil
Who has decide on a veil? Is it still common to wear one, I'm still undecided and I can't believe the prices of some of them 🤭
Latest activity by Alexis, on July 5, 2021 at 01:23
Devoted

July 2021 Ontario

I bought mine on wish for $10 🤣 it's a 2 layer fingertip length veil. Its a simple style but totally identical to the $200 one that I was going to buy at the bridal store lol

Super

October 2021 Ontario

View quoted message

Thank you for that response and information Hank.

I'm current looking into that idea. Haven't done any ordering as yet with them.

Featured

September 2021 Ontario

View quoted message

While JJHouse's fabrics tend to be better than Azazie (at least for the bridesmaid stuff, so not sure if that's the case with veils too), you do have to pay duty with JJsHouse whereas you don't for Azazie. So if budget is a concern, this is something to factor in.

Super

October 2021 Ontario

Hello Desiree 👋🏾
I would like to wear a veil. I totally agree with you, it's very expensive. Im looking into ordering it online at JJhouse. I think the cost is related to the length of the veil as well.

Also, my fiancé would like me to wear a veil as it means that the bride has never been married before and it's important to his culture.

Frequent user

September 2021 Alberta

For the longest time I didn't think I wanted to wear a veil, and it wasn't until I was dress shopping and tried one on that I realized I LOVED the look. I found mine on Etsy for a decent price too, because the price of some of them are ridiculous.

Super

November 2020 British Columbia

I'd say it's still common to wear a veil, but it's becoming increasingly popular to go without. I did not wear one. The sales associate who helped me find my dress thought I'd change my mind when I tried on one but I hated it on me haha. But I also didn't want anything too traditional looking or wedding-y because that's not my thing at all. I think if you're unsure just try a few on and see if you like with or without better. Totally up to personal preference/choice.

I decided long ago not to wear a veil. I don't think it would match how I want to wear my hair and I know it would be gone before the reception. I think it would annoy me. I think they are nice for other people. If you love the look of a veil now is the chance to wear one 😊

Featured

August 2022 British Columbia

I bought one from the bridal store that I bought my dress from. It was $130. I'm still not sure if I'm going to wear it or not.

Super

December 2020 Ontario

For those that see this dicusccion - here is the link to my veil. I was so impressed with the quality of this company (tons on their shop page) and it's so cheap!!!


https://www.amazon.ca/dp/b01m5kgm4g/ref=cm_sw_r_cp_apa_glt_i_pa4b1fm0jej62sjye9bc?_encoding=utf8&psc=1

Featured

May 2022 Alberta

I have always wanted a veil. But I do agree they are ridiculously expensive. I plan on ordering one off jjs house. It's like $22 and I think the quality will be good enough

Super

December 2020 Ontario

View quoted message

Thank you 🥰 they do make for pretty pictures. I will say I wish I got a few more portraits without the veil, specifically from the back to see the back of my dress and backdrop necklace.

Frequent user

August 2021 Ontario

View quoted message

Oh wow those pictures are stunning 🤩

Super

December 2020 Ontario

I wore one. It completed the bridal attire for me but also in Jewish tradition we have a ceremony where we are veiled (the blusher over the face) so that was a "what's the point in having a Jewish ceremony" when I considered not having the blusher. I had a cathedral veil, with blusher, but we modernized it and my husband out the veil over my face when I got to the top of the aisle with my parents. So best of both worlds (I wanted it off my face walking up the aisle). I will say.... as soft as it was (Amazon fyi), it was HEAVY, especially in the wind (pictures). When he unveiled me and it fell off my head, I was so happy to be done with it. One of my favourite pictures is him unveiling me (I know your question did not relate to the blusher but 🤷🏻‍♀️). Here are some pics that may or may not help? You do you for sure!!
Related articles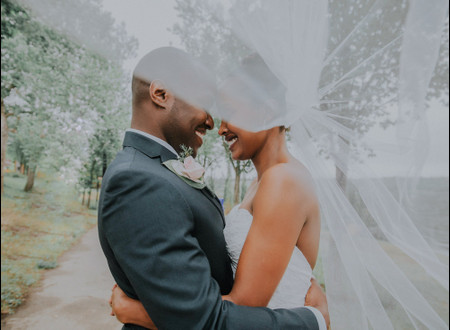 Groups
WeddingWire Article Topics