Post content has been hidden
To unblock this content, please click here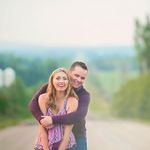 Type of Bar
Hey everyone! Just trying to figure out what type of bar is most effective? We would prefer to make our money back on the bar but we are contemplating whether to do a toonie bar or an open bar with a "honeymoon fund"? Pros, Cons, let me know what you think!
Latest activity by Emma, on May 23, 2018 at 18:27
Expert

December 2018 Ontario

We were originally planning on providing wine for the table (2-3 you can't just do one bottle per table). And then switching to a cash bar. But our venue offers an all inclusive option. I didn't realize at first because I was thinking an open bar was going to be way too pricey, but that option includes all taxes and gratuities, chair covers etc and we won't be charged a room rental fee. I did the math and it ended only being about $10 more per person to have an open bar. So for us it was a no brainer and we went that route.

Beginner

October 2019 Ontario

We are doing a bottle of wine with each table and from then on cash bar. Open bar is an invitation to get drunk (imho) abd adds thousands of dollars I'd rather keep for our nest egg

Toonie bar is the best choice since the bartenders will get tips. Open bar costs more and not worth the expense.

View quoted message

I could budget an open bar but that's also a lot of money so I'd prefer the toonie bar. Haha I know the feeling! It's quite a bit of alcohol some people can drink.

View quoted message

Yes for sure! Definitely makes it easier as transport is time consuming. And yes I'm still contemplating the idea but I think it would be best.

View quoted message

Yes, our venue provides the alcohol. It is way more common to see this done nowadays. I believe we will be doing this as well.

VIP

November 2019 British Columbia

Personally I'm going for a cash bar/toonie bar. We really don't have the money to budget on an open bar, especially with what some people in my family and extended family can drink.

View quoted message

Thank you! I really hope so! Good luck to you as well!

Frequent user

August 2018 Ontario

View quoted message

Good luck! At the end of the day you'll make the right decision for you guys

View quoted message

Totally understand what you mean there! It adds up so quick! But then I'm trying to average everything out and realize that half of my guests will only have like one or two drinks so the price we have to spend goes down a little bit lol

View quoted message

I think I may just have wine on the tables or a voucher for them so it's a bit cheaper for guests. But I'm still contemplating what to do.

View quoted message

Very true! And totally understand where you are coming from there! I wouldn't want them to either if they were coming that far

View quoted message

That makes sense! I've been to a couple different weddings that have both but I think a toonie bar would be the most justifiable for us but I'm still contemplating lol

View quoted message

Totally understand! Is the venue providing the alcohol? We have to provide ours so I think $2 should justify the costs I think. I think we are just going to have wine on the table for people that way people don't have to but everything. I've seen this done at some weddings.

We opted for paying for the bar during the cocktail hour. We will also be providing signature drinks at that time. After cocktail hour the bar goes up to full price for our guests. In our opinion, you don't need to have alcohol to have a good time at a wedding. Plus, we are trying to keep the price down for us.

Frequent user

August 2018 Ontario

We are doing g open bar. In Italian culture, doing a cash bar isn't common so we stuck to the traditional way of alcohol service.

We're doing open bar. It is so not cost efficient, but I come from Europe, and although in North America loonie/toonie bars are quite common, back home they are unheard of, and I do not want to make people travelling from the other side of the world to have to pay for their own drinks.

That been said, however, if a wedding has more than 100 people or if most of the guests are North American, I think that the most reasonable option is a toonie bar. It does save lots of money for the couple and it doesn't hurt guests' pockets, so it is a win/win situation!

Master

August 2019 Ontario

Have you considered having an open be but for a shorter period of time? I recently went to my cousins wedding where they had the bar open for cocktail hour, but closed it during the dinner service. It might not save a huge amount but it's a start.


Frequent user

December 2017 Alberta

Omg the barrrrrr. Such a big decision. I totally feel you. We have about 120 people coming and a lot of our gueats are party people. We wanted to do an open bar but its just not ppssible with our budget. In the end, we will be doing flat rate drink tickets for $5. To start the evening we will provide guests with a few drink tickets - haven't decided exactly how many yet, probably 3 or so. We found some super cute personalized tickets on Etsy. Then people will be on their own to pay for the flat rate drinks, and we will square up for the difference at the end of the night. Fingers crossed that it all works out!

Super

September 2018 Alberta

We are having a toonie bar, as instead of gifts we will be doing a honey fund. I believe it also boils down to how many ppl will be drinking and are they heavy drinkers or light drinkers? Also depending on your venue will there will be hotel rooms close by so your guests can book a room there to ensure no one is driving on their own and will there be a shuttle transport?

With toonie bar I think it will limit the drinks so less risk of ppl drinking and driving, but they can also have a good time for cheap drinks.

Super

September 2017 Ontario

View quoted message

No problem! I stole it from my friend! She had wines at her bridal shower and had people vote using loonie jars for which ones they wanted at the wedding! Made some money and got help with a decision all at once!

View quoted message

That's a very cute idea!! I never thought of that! That's why I love this site! Other people have such great ideas and think outside the box. Thank you very much! I will definitely have to add that to my list!

Super

September 2017 Ontario

View quoted message

I see where you're coming from. Maybe you could set up a few jars with excursions or activities that you guys may want to go on and people can place their tips in the one they'd like to contribute to?

View quoted message

I am able to budget an open bar that is not the issue. The concern I have is wastage, risk of over intoxication (yes I know bartenders are good but people still manage to get alcohol some how.) I mean I like the idea of having a tip jar for the "honeymoon jar" based as a fund if we are having an open bar. But like I said above, I'd prefer to make a little bit of money on it to offset part of the costs. The only problem is we won't be having our honeymoon until at least six months after our wedding so I don't want to make a registry for it.

View quoted message

Yeah I am super unsure!!! I've heard people who have "honeymoon fund" bars make back there money as well! I don't mind if I lose a bit of money but I've heard good things about both!

Super

August 2018 Alberta

We are having a toonie bar. No regrets. Both mine and FHs families are pretty heavy drinkers... and most of them drink hard alcohol, not beer. So there was no way we were going to have an open bar. I think that tab probably would have been $4000+. But everyone we talked to about it thought a toonie bar was perfectly fine. They aren't paying full price for their drinks so most of them still thought there was nothing wrong with the idea.

Super

September 2017 Ontario

I would look at it more from a budget perspective rather than a making money perspective. If you can budget for an open bar, I would do it knowing that you will likely receive cash gifts from guests that will help things balance out in the end. If you can't accommodate a fully open bar and need to supplement by doing a toonie bar, then that's the road you should go down. People will budget their gift accordingly if they know there is a toonie or cash bar, so it would likely all work out about the same in the end. I would say let your budget dictate your bar option. You can always create a honeymoon registry and choose the offline giving option and then share your registry details with guests (we did Honeyfund and so people knew how much we needed for excursions, but our giving was all done offine (cash) to avoid credit card service fees).
Groups
WeddingWire Article Topics