I know that so many of you ladies and gents are so creative and I'm so jealous - I wish I had that artistic side to me. I wanted to talk decor!
Due to my lack of creativity, I hired my florist to do my decor items. It was important to me that I had something sort of in my colour scheme. But really, I gave my florist the reigns to tell me what looks good!
How did you come up with your decor items? How far in advance did you start to work on them? What was/is your favourite decor piece? I'd love to see pictures!!
If you hired a decorator like me, how did you find them? Did you know exactly what you wanted or did they help you find your vision? Give them a shout out if you want!
Here's a few pictures of some items I'm going to have at my wedding!
Charger Plates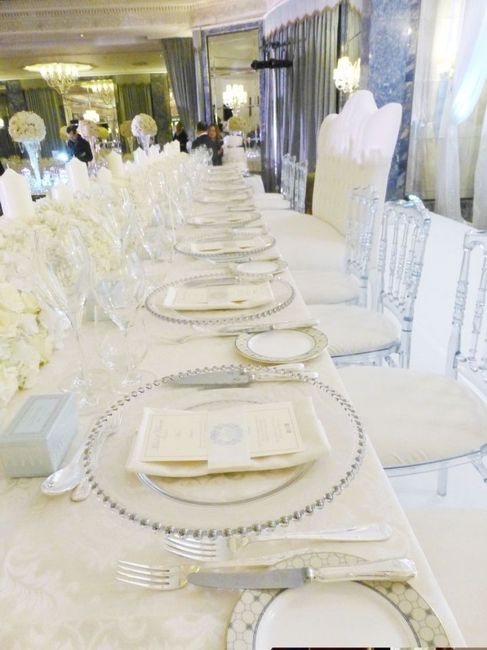 Head Table Backdrop (not exactly but similar)