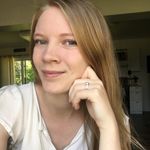 Frequent user
July 2021 Ontario
Tanning?
I'm very pale skilled and tend to burn easily. I don't hold a tan at all. I've never done a tanning bed, spray tan or even at home bronzers and such. My wedding is at the end of July, so I'd like to have a little tan and no tan lines! The dress is not strapless but is an illusion neckline. Any tips and tricks? Things to avoid? Thing to do? Products you recommend?
Latest activity by Charlotte, on October 8, 2020 at 21:23
Frequent user

July 2021 Ontario

Thank you all, I'd definitely do a test run if I went that route!
What at home tanning products are there to give me just a bit of colour so I don't look so much like a ghost??
Or what tips do you all have regarding tan lines? How to prevent? What if I get them/how to cover?

Frequent user

October 2022 Quebec

I would definitely do a trial run before hand so you can see if you like the results at all. Maybe it won't be what you hoped for.

Super

November 2020 British Columbia

You absolutely don't need a tan unless that's what you want! I'm also extremely pale and I'm opting for no tan. I'm able to tan a bit (I still look pale but just less ghostly lol), but I like my natural skin colour and it feels more like me.
If you do decide you want a fake tan I HIGHLY recommend doing a trial run at least a few weeks before and maybe take some photos wearing a similar colour to your dress to get an idea of what you'll look like.


Master

October 2020 New Brunswick

I thought about getting one, but ultimately I wanted to look like myself on our wedding day.


I would definitely do a trial run ahead of time in case you hate it or have an allergic reaction.

Devoted

October 2020 Ontario

I would suggest getting a spray tan by a processional. If you have another event coming up, like a bridal shower for example, get a spray tan as a trial run.

Frequent user

September 2020 Ontario

My sister in law had a mobile pop up tent lady come to her house and do a spray tan, first of all I love that idea, secondly it looked so natural on her and she was glowing.
Groups
WeddingWire Article Topics