Post content has been hidden
To unblock this content, please click here
Skin Care
Holly

, on January 15, 2018 at 15:49
Posted in
Beauty
0
18
Hey ladies, so I've always had issues with breakouts on my face. No matter how well I treat my skin it always seems to happen. What are some of the skin care products that you use? What helps with your breakouts? I am so scared I'm going to breakouts badly on my wedding day!
Latest activity by Jessica, on March 11, 2018 at 23:01
Frequent user

August 2019 Ontario

View quoted message

Could you also do the same for me?? I get major breakouts allover my chin and back and would love to have none or atleast way less for my wedding day!!

View quoted message

Depends, are the scars skin color or like a purple/blue?

Skin color, exfoliation is your best friend, I'd really recommend microdermabrasion to reduce the look. If they aren't too bad, you could do a grainy exfoliant at home (no st Ives apricot scrub, please!!) 3-4 times a week just on the scarred areas. 1-2 times for the full face.

Purple/blue, your best bet is IPL/laser facial treatments. It breaks up the blood/excess pigments that are causing the discoloration.

Frequent user

June 2018 Ontario

View quoted message

Do you know how to get rid of acne scars or make them less noticeable ?

Curious

August 2018 Ontario

Honest to god nothing has ever worked for me other than the natural combo of honey, oatmeal and lemon juice. Literally nothing. In one week your skin will look flawless. Just mix oat meal with hot water first then cool a bit and mix with the rest, just apply for 20 mins then wash off. Good luck!

View quoted message

Definitely going to message you! I don't have like bad acne, but I just want to get better control of my breakouts and oiliness, especially before the wedding!! Thanks!!

👋👋👋 I'm a master esthetician, been treating skin for 10yrs. If you PM me some pics of your face, I can try and help you with your skin. I warn you now, I'm going to ask a bunch of questions. Normally I would tell you to come see me for a free skin consult but I'm in Montreal, qc haha. For the love of God, PLEASE don't use proactive or go to your dr. Although they know a lot, drs a clueless for skin and just give you med after med. Proactive is horrible for your skin long term.

Frequent user

September 2018 Ontario

Acne has been my worst enemy since I can remember, my biggest fear right now is that I will have break outs on my face and shoulders on my wedding day. After trying about a billion products I saw my nurse practicioner ! She prescribed a topical cream that has cleared it up immensely, its not perfect my any means... I do think im going to go back and look at getting something to give it that final kick. She prescribed me Differin XP , it got worse for about a week, as they always say, but It truly did get better ! and then on top of that I use the drunk elephant facial bars and virgin marula oil at night (Sephora) and it has definitely kept my skin content , aside from the breakouts around my time of the month. Still looking for the magic solution for my shoulders however !


Master

September 2017 Ontario

I use the Clinique redness solution system. They are great products that have really helped with my rosacea and breakouts.


View quoted message

My water intake is one of that main things right now! I really need to get with it, I am not a water drinking I just don't enjoy it at all..and that's my big issue I think

View quoted message

I don't have adult acne, I just get crazy breakouts sometimes. I have a low dairy diet to begin with. I had an allergy test not to long ago and nothing came up. I'm just looking for something that will minimize the breakouts

Frequent user

August 2018 Ontario

I know this doesn't really answer your question but have you considered going to a natural path or having an allergy test done. Generally with adult acne it's thefoods you eat. Dairy is by far the worst for causing breakout, followed closely by beef, as many people are allergic to these things and don't know it. I would try googling diet tips for skin care as well, good luck!


Expert

August 2018 Ontario

Proactiv + care. i've never really had acne except from stress, so Proactiv helps keep my skin well maintained.



Super

September 2017 Ontario

I suffer from adult breakouts, so I feel this! I use the proactiv+ system at night and a gentle cleanser in the morning (I'm partial to the biore charcoal wash, I get it at shoppers) - generally more heavy duty cleansing at night to get the gunk of the day off - and masks twice a week. Something that I overlooked for years is moisturizing properly - I assumed I didn't need to since I was oily. If your skin is at all dry, it will go into hyperdrive producing oil which can in turn cause breakouts! Make sure you're using a good serum followed by a moisturizer. I'd also suggest using a night cream, since they are generally thicker, and spend the night sinking in to your skin. I'm currently hooked on Dunk Elephant's hydrating serum and lala retro whipped cream moisturizer...but they're so pricey! The tea tree line from the Body Shop is great - don't forget about pure tea tree oil though - a tiny dab does wonders for pimples, especially if you catch them while they are surfacing. Dab some on at night and let it do its magic (and I say pure because TBS oil is diluted to about 15% oil, I believe..I get a huge bottle from shoppers and use it regularly and it lasts).

I also cut out dairy and replaced milk with almond milk (for other health reasons) about 5 months before my wedding and upped my water intake by a ton and my skin responded really well to that. If you have a shoppers with a beauty boutique in it or a sephora near you, try going in to chat with one of the people who work there and see if they can make skincare recommendations. Since they carry a lot of brands, they can make a variety of recommendations that you can choose from. Unfortunately it's a big process of trial and error until you find what works for you.

I just started using Tatcha products. So far my face feels great but I haven't noticed a difference in breakouts. It's a bit on the expensive side too.

Frequent user

June 2018 Ontario

I recently started exfoliating with a konjac sponge before I use my cleanser and I find it really helps. I also cut out dairy in high school 10 years ago In order to clear my skin then and have continued. When I do have dairy now I break out

View quoted message

I've heard mixed reviews about Dr grade soaps.. I have a friend that used it and it dried her skin out horribly and when she went off it of her breakouts were worse then ever..and that terrified me! Obviously everyone is different but that still scared me. I have been using tea tree oil mask from bath and body works and it helps with breakouts, so far so good I use it every other day and I've already noticed a slight difference but only time will tell for real results.

Expert

August 2018 Manitoba

That remind me I should probably start getting my skin under control to. It always flares up around the time of the month and the heat will make me break out too. I think I will go to the Dr and get some acne soap as it's higher concentrated then The stuff over the counter.

VIP

September 2019 Quebec

I'd suggest getting a referral to a good dermatologist. It won't hurt to see a specialist about it.

I've also had a hard time with random breakouts and bad reactions to popular products from the drugstore or Sephora. I found that Khiel's products work really for my type of skin and they do a mini skin test to see what product you should try.
Related articles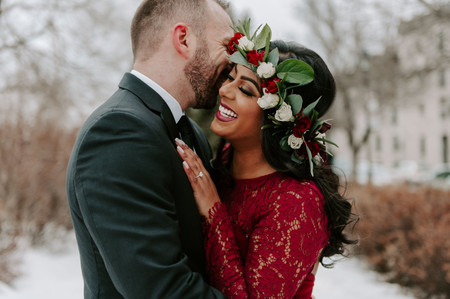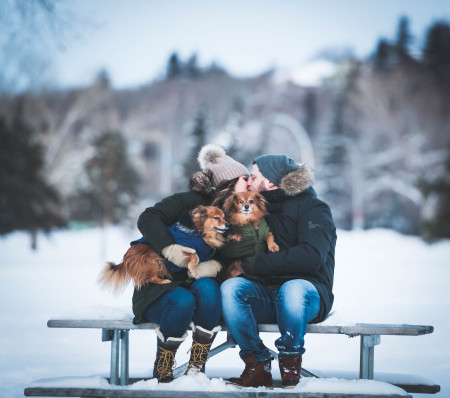 Groups
WeddingWire Article Topics