Signature cocktails are a wedding trend that took over in the last few years! Do you know think of signature cocktails as a standard part of any wedding bar? Or does it not make your must-do list?
Are signature cocktails a must-do for you?? 🍸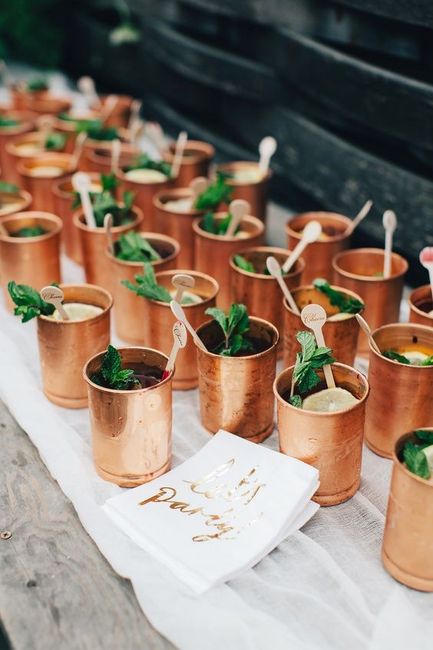 Photo by John Robert Woods
⭐⭐⭐⭐⭐
Thanks for taking part!! If you missed any questions, you can see them all linked here: What is a must-do to you?
If you enjoyed this series, check out some of our other games like: Dish those wedding details!, Dress Duels, and Old School or Online?