So I went to a small boutique shop in my MOH's town and tried on a few dresses with her.
When this shop opened 10 years ago about 60% of their business was wedding dresses but I guess now that the owner is older she's moving into ready to wear items.
Anyways they have a few wedding dresses left (only one rack on a half wall) and they are all 40% off.I tried on one that feels amazing, and the dress is almost perfect...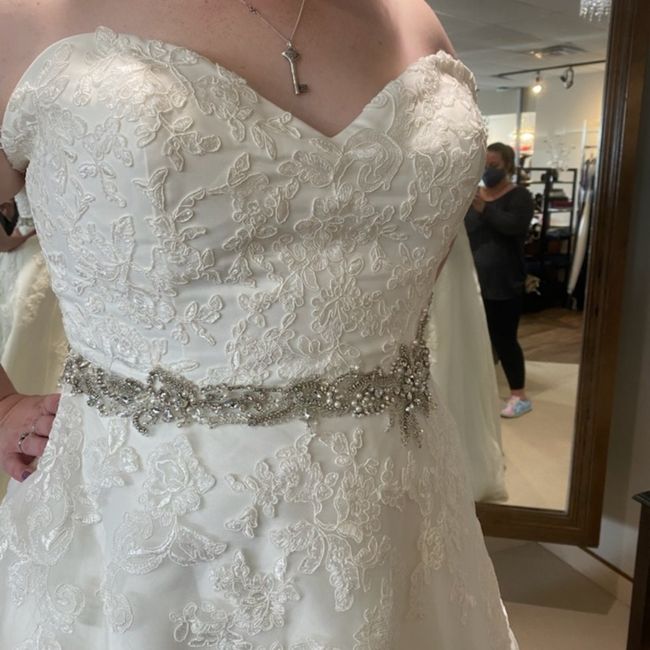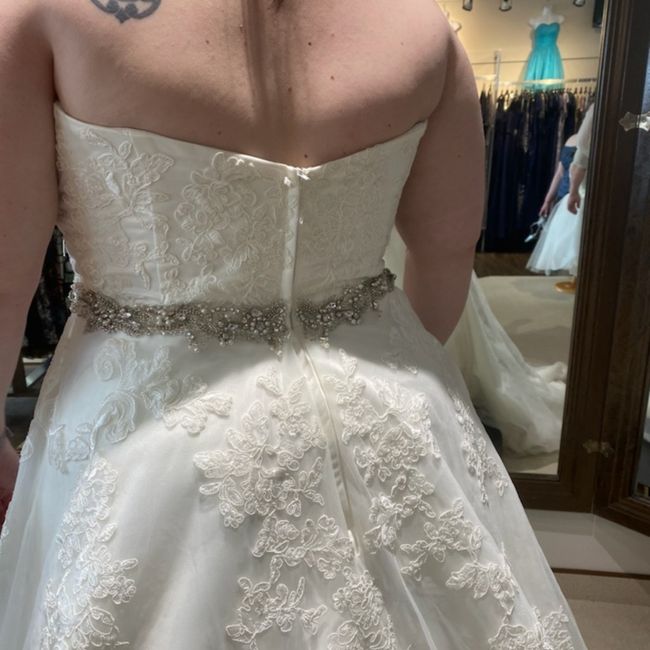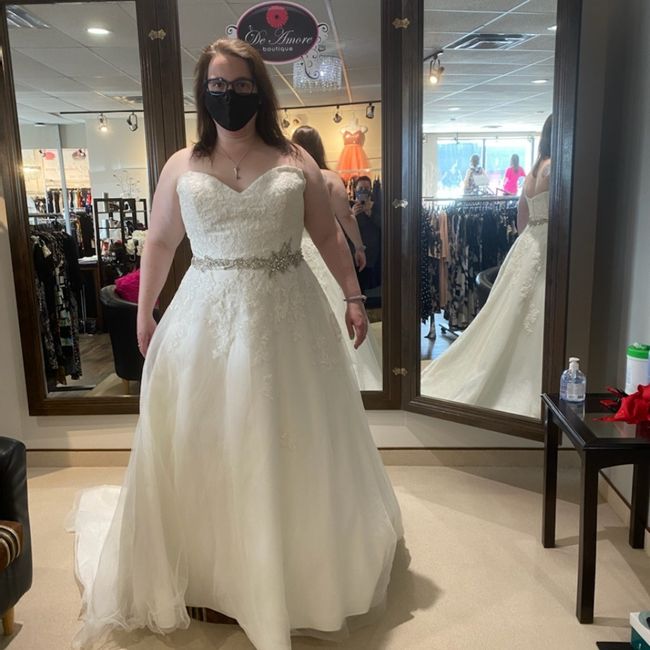 I love everything about this dress except the belt.The belt is sewn right to the dress (like rack bead is actually attached) I don't know if it would be worth it to remove, and alterations are very minimal. I don't know if I should keep looking or jump on this....