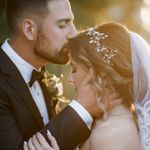 Newbie
September 2021 Ontario
Same day co ordinator
Im looking for some feed back from past or current brides who had or wished they had a same day co ordinator? My wedding reception is at paradise and wondering if it is necessary. Also, who cleans and collects your items at the end if the night? You/venue or someobe you hired?
Latest activity by Bianca, on December 2, 2019 at 21:42
Master

August 2019 Ontario

I wish I had one. The venue manager was up my ass the entire night regarding timing for this and that, I barely had time to enjoy myself. Also, if you do hire one, ensure that they will collect up what you need collecting at the end of the night. A friend of mine's DOC left by 9pm and my friend still had to collect the décor herself (that night and then the next day).


Master

October 2020 New Brunswick

I've got a few friends that have volunteered and we don't have a lot to set up or tear down so I think we'll be ok.

Frequent user

November 2019 Ontario

I most definitely got a day of coordinator.


I get anxious about particular details very quickly and want to be in ignorant bliss on my wedding day. DJ was late? Don't wanna hear about it.
A coordinator is fantastic for making sure your vision becomes executed the way you wanted and making sure everything runs smoothly. My friend is a wedding photographer and she always says that when she sees a coordinator she breathes a sigh of relief because she knows everything will be on time.
If your budget allows it, I would highly recommend one

Curious

October 2019 Quebec

My wedding was this past Saturday and I definitely do not regret having a day coordinator. She knew what style we were going for, what type of wedding we wanted etc... I did not want to put any stress on family or friends. Even though my venue had a main person and A LOT of staff attending to the entire event, that person wasn't my coordinator. The staff was there to make sure everything is ok, but my coordinator is there to make sure everything is how I imagined it to be and more. She really made sure as well that we were on schedule and that all the minor details during the wedding were taken care of. We let her go when the midnight table came out because she was there since 9am and we knew that certain people were staying to help us at the end.

Our best friends and the remaining guests who partied until the end helped us out to remove the decorations and they were also super happy to leave with our centerpieces

View quoted message

Nelly....I agree...I don't think that guests and family..need to become a part of staff...to take care of set up and put things down. Only if there is no other choice.

Even if a lot of things will be done buy our location where we will have wedding, they have there own room manager, staff, waiters and bartender...and they will help as well. But day of coordinator..will make things more perfect...they will see what you don't see. I was talking with my girls who will work for my day...and they told...they have been in weddings, when they see guests alone standing with no drinks and the married couple is taking pics, all this situations, they will make that disappear. They will show where you can have drink, where you can go to bathroom and so on. Even if I am renting decors for wedding...they only will set up things for arch...but all the rest decors for inside...they will just drop them. Also my girls will take down the arch and all the decors, and my decors. So vendors and I will come next day to take them away..I think it is well spent money to have day of coordinator...as long as you get good price

Brooke...I definitely will have...I already found small company...which is run by 2 young student girls. So it is very affordable, they have good experience. And they will be there for me at day of weddings...receiving guests and vendors and finishing my decors! Definitely have it. Not to think about anything too much during your big day! I dont have wedding planner, because I am my wedding plannerAlso, meet with them in person! To have good match!

Devoted

November 2019 Quebec

I'm hiring a friend from work for the day of. She is incharge of set up, and take down (which my family has volunteered to help with.) She has another list of task I have given her that she is responsible for (timeline, quing DJ, helping caterer if they need help cleaning up ect). My mom offered to do all this but I want her to be able to enjoy the party too and not stress about helping clean with the caterers or if we are following the timeline.


I think it is a good idea to, if not hire a professional (they were wayy out of my budget lol) ask a friend to be the pointman. Someone you trust to make the big-ish decissions on your behalf incase something goes wrong.

We hired one. i dont want to deal with anything that will go wrong. sometimes vendors get lost who are they gonna call? bride and groom. vendors are late, vendors forgot certain things, vendors dont know where to place things. theyre gonna call the bride and groom. ive heard people forgetting the rings in the limo. theres so many things that can go wrong on the day of and i personally just dont want to deal with anything and i want to enjoy my day!

Featured

August 2017 Ontario

Your budget will have to allow the extra cost for day of coordinator to offer their services.
Family and friends can help out giving their time for you for the set up and organizing whats needs to be done and pick up arrangement times for decor/vendors timings to be at thr venue.
Consider your options to see what works best and if the quote of the coordinator seems right and fair, book them.

Devoted

October 2021 Ontario

We're also getting married at Paradise and we opted to get a day of co-ordinator just to over see that everything's running smoothly and to help with the clean up. I didn't think it was fair to have guests cleaning up

Paradise will clean up the plates and that type of thing for you typically. However, you or your decor/florist will typically be responsible for taking the decor and florals back.


Our venue won't throw out fresh flowers - so we will have to take any left over decor and centrepieces home with us.
Personally, I debated getting a day of coordinator and decided not to. It's an extra cost and we have enough family and friends willing to help us out the day of.

Groups
WeddingWire Article Topics