Hey brides and grooms to be!!
Now that I am officially married (as of October 5th 2019) I have time to look back and reflect about my overall "theme" or "feel" that I was going for

Since we had a fall wedding we wanted it to be rustic - but also me being me, I wanted a bit of glam.
Here are some pics from the wedding: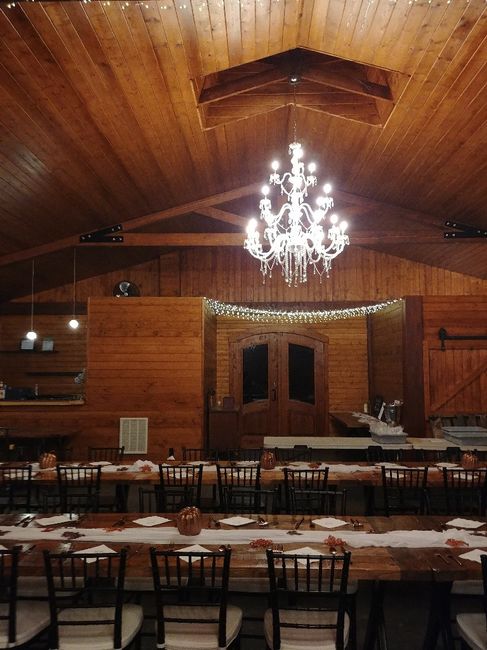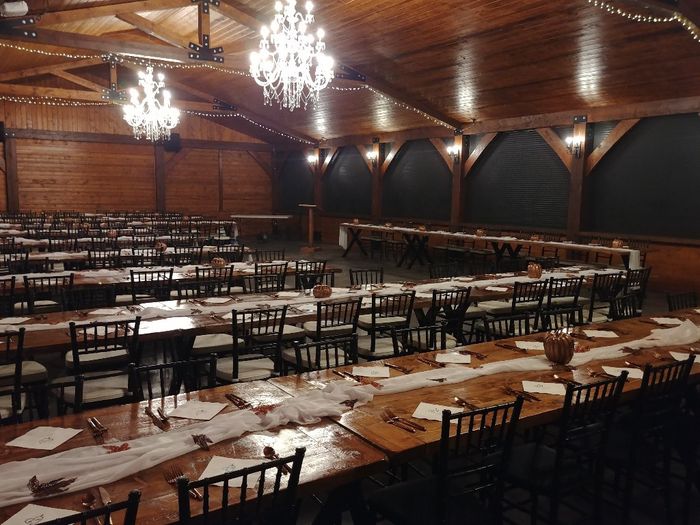 Had it been warmer and not raining we would have had the shutters open which was looking at a beautiful scenery of trees and the river! But my favourite part was for sure the chandeliers that really made it look pretty
How did you come about picking your "rustic" look?
Any pictures of what you are going for/ have?
I know I would have loved to have incorporated lanterns or something along those lines!