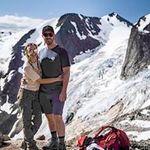 Curious
September 2020 Alberta
rsvp - Kids Age
Is there a way create a RSVP list on here for your guests to include their childrens age?
Latest activity by WeddingWire Support Team, on January 6, 2020 at 18:01
WeddingWire Admin

December 2018 District of Columbia

Hi Susanne! Currently, there is not an option to include children's ages in RSVP responses. Some couples like to request additional information like this by adding the request in the text box on RSVP page. Guests will be able to add this information in the comment box at the last step of the RSVP process.
Groups
WeddingWire Article Topics