Post content has been hidden
To unblock this content, please click here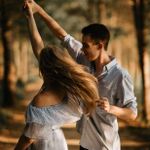 Frequent user
September 2022 Alberta
rsvp Frustration
Everyone is trying to invite their sister's hamster's uncle's mechanic as their plus one, asking to "keep me posted" weeks after the RSVP-by date, swapping out their addressed invitations to their spouse for their young kid, RSVPing for two when they dont have a date. I have a guestlist of 25 people and did not expect the total shitstorm that is going on right now. I'm wishing we kept it to family only and called it a day because I'm so frustrated right now.
Latest activity by Elizabeth12, on October 8, 2022 at 20:53
Curious

February 2023 Ontario

We have 45 guest and only the couples have a plus one. My bridesmaid (and best friend) is bringing her boyfriend, but asked me twice if she could bring her teenage daughter to🤦🏾‍♀️I said no! I cut some of my own family, she can't bring hers. I think some people can't grasp the financial weight of a wedding till they are going through it. I know I didn't.

So true to just family being present for the day and the ones asking for plus ones for guest replacement not cool if they feel someone else than the name written can't attend. You can say count is limited and so are the seats. Its hard enough to just confirm with asking to bring someone else coming and those with no guests shouldn't even ask at all. Just let them know if they there is someone else other than the other guest to notify you.

Curious

October 2022 Ontario

Ahhh, that is so frustrating and stressful. I can't even imagine. I don't get how people can think they can just "swap" people for others. Like it doesn't work that way!!! Also, with respect to the plus one situation- also very frustrating. Like it just baffles me how people can just think they automatically get a plus one. I'm sorry you are going through this, and I really hope this works out. All the best to you!


Featured

October 2023 Ontario

I also love "their sister's hamster's uncle's mechanic" -that made my day!

If it were me, I would say no and that's it. As for changing out spouses for kids, and you wanted a no children wedding then tell them no too.

People have become so entitled! If they aren't happy with that then they can just decline to come..




Frequent user

September 2023 British Columbia

We are not doing plus ones... we are keeping the list to 50 guests and any singles currently are not getting to add anyone. The singles all know someone or several others so I don't feel bad about it.

Curious

August 2022 Ontario

I hear that! I go so many "can I bring my" ..like no, the invitation is only addressed to you and does not indicate a plus 1, just simply let them know that your wedding is small and intimate and the invitation only covers them. If they are not happy about that, they can opt out. Probably for the best.

Featured

September 2021 Ontario

No need to be nice about it. Just put your foot down. If they make a stink, that's on them.

Devoted

June 2022 British Columbia

Don't feel bad about telling people no. It's your day and can have whoever you want there. Sometimes people need to be given strict boundaries and if they get upset with that, then that's on them.

So sorry you're having to go through this!

Frequent user

September 2022 Alberta

View quoted message

Yes I wish I hadn't given out plus ones at all, I thought I was being nice but people are really pushing my boundaries and now I have to be the bad guy anyway 🤷‍♀️

Featured

August 2022 Ontario

Number 1: this is hilarious lol "invite their sister's hamster's uncle's mechanic" but truthfully I am so sorry this has become such a headache, sounds like some of your guests are being pretty inconsiderate. I agree with Jacquie about kind of putting your foot down and giving them a by this date or else you will make the assumption they are not coming - unfortunately sometimes people need that.

We are having a small gathering as well about 23 people and invites when out to married couples of course but any one who was single and/or has not been in a long term relationship did NOT get a plus one, and I did not feel bad about it but mind you many of our guests are family so I feel like that was a little easier too - not a lot of outside people.

Frequent user

September 2022 Alberta

View quoted message

That's what I told her. I just thought everyone would have more common sense and every reply I get is just another headache!!

Frequent user

August 2022 Alberta

Wow that's actually so rude of your guests.

For al the people telling you they'll "Keep you posted" I would just let them know you have to give your venue final numbers by this date and if they don't RSVP by then, you expect they aren't coming.

Frequent user

September 2022 Alberta

I wish we had done this. I regret giving anyone a plus one. I really thought this would be straightforward but the way even my close friends are making this so difficult is so upsetting.
Groups
WeddingWire Article Topics