Devoted
September 2019 Ontario
Rehearsal Dinner?
Do you absolutely have to have a rehearsal dinner? What's the point of that, exactly?
Latest activity by Lyla, on June 6, 2018 at 03:05
Devoted

July 2018 Alberta

I'm only doing a rehearsal for the ceremony, we'll likely have a dinner at one of our parents place the night before but nothing involving the wedding exactly. I'm not sure if that's contradicting, but that's the plan haha

Master

September 2017 Ontario

It is not mandatory but it does give you and the wedding party a chance to go over things for the next day and for you to spend time with your nearest and dearest before the big day.


Top

October 2019 Manitoba

If you feel like you are well planned and it will go off with only a few inevitable mistakes (it will happen... regardless of whether you have a rehearsal dinner), then I would say that skipping out on it would be not only up to you - but also a little bit of a money saver. I have the venue the night before our wedding day so I will be doing one but only because I am very particular and like to have all my ducks in order.

Frequent user

September 2018 New Brunswick

View quoted message

We are going this route as well

Cheap and filling!

Featured

August 2017 Ontario

We had a welcome dinner for family and wedding party only the day before wedding. Rehearsal dinners have some speeches and a cake made just for thr dinner.

Personally I find it much since the cake is being served at reception as well as speeches given too.

Devoted

September 2019 Ontario

View quoted message

The Barbecue sounds like a great sides!

Super

August 2018 Manitoba

No you do! But we decided we will order pizza during the rehearsal as a "rehearsal dinner".

Devoted

September 2019 Ontario

View quoted message

Wow! That's great!

Devoted

September 2019 Ontario

View quoted message

That's very interesting that that's what it's called and you do that in your culture!

Devoted

September 2019 Ontario

View quoted message

I see, thank you

No you don't have to! My MIL wanted to do a traditional Romanian Dinner so we just had family over at the house. 3 days later we had the rehearsal and had not planned to do dinner. We ended up being hungry and just went to the local Swiss Chalet lol and we all had a great time. Here I was researching for months on where to go and in the end it just worked out on it's own!

VIP

April 2019 British Columbia

No you don't.

We're having a wedding weekend and will have a welcome dinner the night before.

It will double as a Queh Queh (Guyanese celebration that happens the night before the wedding).

Expert

December 2018 Ontario

We aren't. But we probably won't have a rehearsal. It's a second wedding for both of us and it's just our kids in the wedding party.

my first wedding though we did. We had a rehearsal the evening before and then went for dinner afterwards. A lot of our wedding party was from out of town so this way they didn't have to figure out their dinner, and we used it as an opportunity to thank our wedding party and give them their gifts.

It doesn't have to be anything fancy. Can be as simple as backyard bbq.
Related articles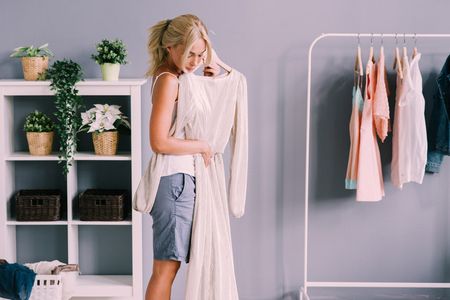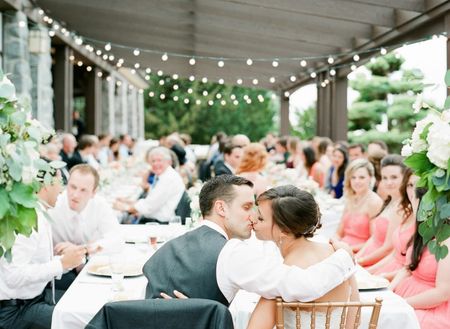 Groups
WeddingWire Article Topics