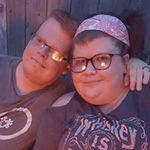 Beginner
November 2020 Alberta
Registry
Is it always necessary to do a wedding registry? I talked to my fiancé about it and he said he doesn't think we need anything 🤷‍♀️ Lol. But I don't want to end up with 5 toasters and 6 blenders either. So what's everyone's opinion? 🤔
Latest activity by Michelle, on March 6, 2019 at 23:06
Curious

June 2019 Ontario

Register somewhere weird?

Devoted

April 2019 Ontario

Honestly I made a registry but I don't think people will go by it much and that's fine. My aunt asked what I wanted for the bridal shower and all I said was wine glasses. We were also giving a brand new bed kit with sheets etc and an Instant pot, which none of this put on the registry and that's fine. I appreciated everything.

Beginner

November 2020 Alberta

Yeah definitely decided against it. We don't need anything since we already live together lol

Expert

August 2019 Saskatchewan

We made one, but decided against using it. Honestly, my FH and I both live on our own so we have 2 of everything already.. we don't need more once we move in together. plus cash or gift cards are so much better as we want to style our home the way we like it not having some red dishes and some white flower ones mixed, ya know? its just easier to ask for cash hahah but I get so many nasty comments about that from my family. oh well , you cant please everyone

Featured

August 2017 Ontario

Registry is for those guests that really will go and get something you need for the home or what they feel is nice to give to you the couple.

It seems that more and more couples moving in together don't need since we have all we require. Monetary gifts are always welcome if you wish for your guests to go that direction or gift cards as suggested.

Some couples have put signs on bottles with their fund as a gesture at the reception gift table.


Expert

March 2019 Ontario

We had planned to register for our honeymoon until we heard People were not pleased about it. We decided not to register at all and our Wedding Party let Shower Guests know gift cards would be a big help because we had a big flood in our basement or a gc to go out for dinner. At my Bridal Shower we received everything from recipe books, a 1st aid kit, towels, a gorgeous box of lingerie & American $ from my Mom to a lot of frames. I also received some gift cards. We've lived together for over 8 Years and we just assumed that People knew we didn't register because we don't really need anything. This is my 2nd marriage and my FHs 1st. We decided it's too late to register now & still wouldn't know what to register for. We have a lovely wishing well for our Wedding.


Frequent user

August 2018 Ontario

We were reluctant to do a registry, but I'm glad we did. We had some people buy off of it for the shower, got a few of the bigger ticket items (vacuum, pots/pans, dishes etc) as wedding gifts, and ended up using the completion discount for a few things after the wedding. We've lived together for a long time and we really didn't NEED anything, but we were so grateful for the upgrades on a few things (and I could never ever bring myself to spend the money on a le creuset Dutch oven- my most coveted registry item). We still got mostly cash for the wedding, but there's something special about using a gift and thinking about the person that was so kind to give it to you.

Expert

June 2021 Saskatchewan

We are asking everyone to contribute to our honeymoon fund as well.

Frequent user

September 2020 Ontario

Not necessary by any means. It's all about personal preference. Some people may give you a physical gift anyways so just keep a space reserved for that.

My fiance and I are setting up an Amazon wishlist for our registry and aren't putting a lot on it. We both lived on our own before moving in together and still have some doubles. We don't need anything, it's mostly just upgrading to nicer bathroom stuff and a few tools. If we needed it, we would have already bought it.


Definitely not necessary and I would be very surprised if you got 6 blenders.

For the most part people assume money when there is no registry.

As we are traveling across the country to get married (we are from Ontario, live in BC but going back to Ontario for the wedding), we asked everyone if they want to gift us something then they can contribute to our honeymoon fund.

Devoted

July 2018 Alberta

We wrote on our website that we would prefer honeymoon donations rather than gifts, it worked great! I only had one couple get us a gift but that was because they missed the wedding.. and it was Scentsy so I was obviously thrilled 🤗

VIP

April 2019 British Columbia

Totally unnecessary and we've chosen. It to have one.

Expert

September 2019 Manitoba

We've been living together for over 3 years, and while we have everything, we're adding things like dinnerware to replace the chipped hand-me-downs we have, or new towels, so its mostly upgrades.

What is handy about a registry is the completion discount! Anything remaining on your registry after your wedding, you can purchase yourself with your registry completion discount (I think its 25% off? not sure though). So add that $700 dyson, and while the chances are slim that a guest will buy it (they might! who knows!), you can get it yourself with a sweet discount if its something you really want. Something to think about at least.


Beginner

November 2020 Alberta

View quoted message

That makes total sense!

Master

October 2019 Ontario

Definitely not necessary! They were more common when couples didn't live together before the wedding so a registry was more necessary, but nowadays, most couples have lived together for years before getting married.

Beginner

November 2020 Alberta

View quoted message

Yeah for sure. I'm glad so many people agree with me on this lol

Super

October 2019 Ontario

It's not necessary! But Tori did bring up a few valid points below.

Beginner

November 2020 Alberta

Yeah we have everything we need too!

Top

October 2019 Manitoba

On one hand, if you don't do a registry there is no reason to have a wedding shower so overall you get less gifts (not the end of the world).

On the other hand, you may still get people who don't want to give cash and will actually show up to the wedding with physical gifts that need somewhere to go and have a chance to get stolen. Plus you don't get a say in what they give you.

I would overall say to at least register a few items like new towels or something so that if people do want to buy something they have an option and if it sells out of your registry then gift cards will be peoples go-to and it will be for a store you want.

Expert

August 2019 Saskatchewan

My FH and I are not doing one!!

we already had one set up and picked everything out but in the end we decided to ask for $$ , now some people may be offended by this but I personally dont think its a big deal. we've both lived on our own for a few years now and when we move in together we will have 2 of everything anyway!

Beginner

November 2020 Alberta

View quoted message

That's a really good idea

Beginner

November 2020 Alberta

View quoted message

Ah okay. That makes sense.

Master

August 2019 Ontario

I don't think they're necessary but you need to know your guests. I know that ours are not the type to give a physical gift (I.e. a toaster) unless it's from a registry, so we're not registering and know that we will be getting monetary gifts instead. If you're not confident that your guests will give monetary gifts unless it's noted, you could just make a small mention of it on your invitations.


Beginner

July 2021 British Columbia

My fiance and I are going to set up a honeymoon fund kind of thing and if people want to donate to that they can!

Beginner

November 2020 Alberta

View quoted message

Oh absolutely! Makes me feel selfish or greedy lol

Master

October 2019 Ontario

View quoted message

I agree with you! I hate telling people what I want/need even for my birthday. If there are any family members who really want to get you a gift instead of giving money should just ask what you guys need/want instead of buying something random!

Beginner

November 2020 Alberta

That's good to know! I felt kinda weird telling people what to get us anyways.

Beginner

November 2020 Alberta

View quoted message

Yeah we've been living together for 3. So we're pretty set. I feel kinda weird telling people what to get us anyways.

Master

October 2019 Ontario

We will not be doing a registry. We have been together for 5 years, and lived together for 3. So we have everything that we need, and if we were to do a registry, it would just be upgrading what we half. If you guys feel like you need somethings, or want to upgrade some and have enough of a list then go for it!

If people decide to give us a gift, then cool, I will not stop them. If they want to give a monetary gift, no problem, we will most likely use that towards the wedding, or the honeymoon.

They are becoming less common. I find most people give cash these days even with a registry. We had done a registry and only about 30% of our guests bought something from it. Even if someone buys a gift, most people are courteous enough to include a gift receipt so you could always exchange it. Again, even with our registry, people included a gift receipt.

Groups
WeddingWire Article Topics