Post content has been hidden
To unblock this content, please click here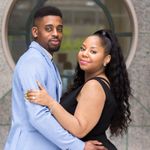 Devoted
June 2019 Ontario
Recently married.... what would you change?
Wedding advice! What was your biggest regret for your wedding day or if you could change something on the wedding day what would it be?
Having 2 guests kicked out that seem rather ignorant and disrespectful how they went about doing what they did.

One guest that wasn't invited a month before and accepted knowing she wasn't talking to me personally and husband felt the need to go against my decision. It was clear she wasn't spoken to the whole time she was present. She tried to amend the friendship which I declined not wanting to have anything to do with her.

Another guest decided to not give any money and invite said 1 person when handed to him. The very day, he texted MOH to say he is bringing his boyfriend and mother when they weren't supposed to be there and had meals on our expenses. He is no longer spoken to after the fact.

Those would be the only regrets, otherwise it was fun and a good time with the family and close friends there.


Super

March 2019 Nova Scotia

I wouldn't change a thing, our day went perfectly. We forgot a few small things but none of that bugs me.

Expert

August 2018 Ontario

I defintely would have loved to have a videographer (although by the prices I saw, I just couldn't justify it)

Not getting some of the pictures we wanted. Make a list! Our ceremony was pushed back a little bit due to rain (it was a downpour and the majority of guests were still arriving). That being said, we had less time for pictures. Even though I had a list of shots I wanted, we didn't get them all.

To carry on from my last point, I also would have liked for the photographers to have gotten a photo of every table and guests.

I totally regret having my hair the way I did! My hair is very thin... that plus a downpour, my hair didn't stand a chance!

Not bringing some makeup for a touch up! After seeing your groom/bride you might want to touch up your makeup from all those happy tears!

Asking for song suggestions on RSVPs. I know this sounds silly, but chances are you're not going to send a list of all those songs to the DJ, so why bother!

Not taking a few minutes for just you and your husband/wife! The day goes by SO quick, you'll want to take a few minutes to enjoy it.

I did a "first look" with my bridal party. Though the pictures were SUPER cute, that meant that I was getting all dressed by myself, and there are no pictures of that. (Not really a regret, just something to consider both ways)!

Stressing about weight loss. Don't get me wrong, we all want to look fabulous. Here's the secret... YOU WILL. Losing weight is something that has never come easy to me, and I found I got myself really worked up about it before the wedding. When all was said and done I did not lose near as much as I would've liked... but I still felt beautiful. When your love sees you for the first time, you'll know by the look on their face that your weight doesn't matter.

When all is said and done, it will be an amazing day, regardless of the little things you wish you had/hadn't done! ♥️

Frequent user

August 2024 Quebec

Here's a bit more I found!

-Ask your makeup artist to bring samples of the things she'll use on you that you can have for touch ups later! And keep a touch up kit close by!
-make your emergency kit! Lots of great exemples on Pinterest... You won't regret having that needle and thread if a strap breaks, or that tampon if mother nature decides to visit that day, or... Well... You get the point!
-someone said she wrote a letter to her in laws, saying how happy she is she'll be having a great new family after that day! She said they both cried and held her tight in their arms. Writing to your parents is important, but don't forget the new family
-a surprise dance after or before the father/daughter dance: the mother/daugther dance
- If there is a tradition you want to do but are scared it will be tacky or outdated... DO IT... For exemple I'm doing the "something old, something new" and when people tell me it's old school or complain, I answer with "well aren't you happy it's not your wedding then!?" . I've read about a lot of brides and grooms regretting they didn't do things the way they wanted as far as traditions goes
- A lot of brides said having a day of coordinator saved their lives! It might be worth checking the price and not have to stress with anything on your big day...
-DO make a contract with friends and family... Cousin doing your cake? Contract. Sister doing the bouquets? Contract. Friend is the DJ? CONTRACT!
-Do feed your guests during picture time... No one wants drunk people BEFORE the meal.
- Speaking of drunk people... If you have open bar, tell your bar service that if they see that some people are getting wasted, they are authorized to refuse to serve them alcohol.
-Do speak with your future husband about the kiss... Long? Short? Are you shy and would rather have a short but meaningful kiss?
-Do bring comfy shoes! Sneakers, flats... Anything that you can change into once your wedding shoes get uncomfortable.
-Do bring a pretty umbrella! If it rains, you'll still be able to do outside pictures.


The is so much tho! Take notes somewhere of the ones that apply to you, that way you won't have to come back and reread all of it!

Frequent user

August 2024 Quebec

My pleasure to help fellow future brides

we're all in this stress together!

Devoted

June 2019 Ontario

View quoted message

Wow this is so great. Thanks. Especially the part about getting pictures from front and back for walking down the aisle and first kid. Especially because I'm doing an unplugged ceremony. This will be epic.

Frequent user

August 2024 Quebec

So I'm not married yet and never was before, but here is a list of those I see often:
- make sure to have a list of pictures for your photographer... A lot of people regret forgetting to ask for "this" or "that" picture... A list will make sure you get all of them!
- stay hydrated and fed! I've seen people who said they were near fainting by the end of the ceremony! Bring yourselves some nice fancy metal straws and ask one of your bridesmaid to ensure you eat and drink water
- go pee before your ceremony!!!! And make sure you have a plan of action for your dress for your bathroom times... So you need someone to unzip you? Ask your maid of honor to be responsible for that. Do you have a big puffy princess dress? Make sure you diy your own plastic bag protector for potty breaks (see Pinterest)
-don't try to make others happy at all cost... It's nice thinking about your guests but this day is about you two cuties... And someone will always complain so, don't bother to much.
- DO reduce your guestlist of possible. A friend of mine said she barely got time to talk to anyone or to enjoy the night because they were trying so hard to say hi to everyone. Me and my FH won't even be inviting uncles/aunts and cousins. Instead we'll plan a huge supper a couple of weeks after the wedding with each family, pot luck style!
- Once you've found that perfect dress/limo/caterer/venue.... And booked our bought it, stop looking...
- Favors are not a must, but there are a lot of cheap but nice options out there... So before you rule them out, make sure you looked at all the options
- DO ask for that pop corn machine or "ridicule" gift on your registeree... If you only all for serious stuff, you'll never end up buying that goofy thing you really want because you'll think "I don't need it"... But if you receive it at your wedding, you'll be able to enjoy it, and will probably buy the important stuff later anyway! Spoil yourselves a little! It's your big day!
- have a picture from behind the bride (aka you) when she enters the ceremony, as well as from the front... You'll love seeing all those familiar faces looking at you for the first time! Also have one of the first kiss where you see all your guests in the background!
- DO ask for allergies, intolerances... For food and flowers and scent... You don't want anyone going hungry, or ending up at the hospital.

Ok, that's a lot! I'll make sure to add some of I see or hear other things! Enjoy all my lovelies!

Super

July 2018 British Columbia

View quoted message

Do it!! It doesn't have to be anything formal!! And if you don't like it afterwards you can always delete it

Frequent user

June 2019 Manitoba

View quoted message

This is actually making me wonder if I should ask someone to record it. I hate being on camera so i wasn't going to even discuss a videographer but I do worry I'll regret it.

Curious

October 2019 Ontario

View quoted message

Omg me too ! I was thinking so hard about the videographer because they are so pricy but I was glad we're going for it ! better to have the video and not watch it often than not have one at all


A few more I thought of:
Snacks during photos/for after ceremony. I could barely eat before so was starving after the ceremony ! We were both hungry during pictures.

Water! I was dehydrated all day.

Waiting to write thank yous. I wanted to have wedding pictures on our thank yous, but by the time they came in, I was out of wedding planning mode and it has been two months since we started writing them and we're still not done!

Impulse buys! There were a few things I bought that were "cute" but didn't end up being used. Know your plan before you shop!

Curious

October 2020 Ontario

Aaaaaand I can't spell lol

Curious

October 2020 Ontario

Just editing, Geek not Greet

Curious

October 2020 Ontario

Not married yet, but we were regretting the theme a little as we were going full rustic, which we both think is absolutely beautiful but it doesnt fully resemble us, so now we are changing the theme to rustic Greek, so we can incorporate more of us into the theme of the wedding

Devoted

June 2019 Ontario

View quoted message

Yes I'm soooo glad I got one. It was pricey but worth it.

Frequent user

October 2023 Ontario

I have a friend who's biggest regret was not having a videographer. She said your wedding goes by so fast that it's hard to take in what's happening, when it's happening. She wished she had a videographer to go back to those moments so she could see them again after the wedding was over.


Expert

March 2019 Ontario

Following! Great question!

Newbie

August 2020 British Columbia

Following this since it's a great question

Curious

October 2019 Ontario

View quoted message

Wow streaming is a very good idea ! thanks for sharing


Devoted

July 2019 Ontario

View quoted message

Ok so I was married before I have 4 adult kids, everyone said Elope did I listen No, of course not. Because I wanted this day to be Special for my Groom.

Devoted

October 2021 Ontario

View quoted message

You would change that?

Devoted

July 2019 Ontario

Eloping and having a Huge Party afterwards

Super

July 2018 British Columbia

This is a great thread! I wish we had asked someone to video our ceremony.
We did not want a videographer and we had an unplugged ceremony which people followed very well, but after the ceremony was over I realised I hadn't heard half of it because I was crying too hard haha. Would have been very nice to be able to watch it again even if it was just a phone video!

Great thread. Hopefully folks keep coming up with thoughts for folks who haven't though of it!


Devoted

October 2021 Ontario

View quoted message

That is one of my biggest regrets! Make it a reflection of you and your fiance. Forget everyone else. This is to celebrate YOUR unique love and relationship. Make it yours. ❤

Devoted

October 2021 Ontario

Oh I thought of a few more for the planning stages:

- Trying to make everything perfect! This was a huge stressor. It doesn't need to be 100% magazine worthy, picture perfect.

- Trying to stick to tradition. I'm not traditional. Neither was my exhusband OR my current fiance. We're weird and offbeat people. For example my fiance, exhusband and I are all so close we've invited my exhusband to the wedding! We tried/keep trying to go with what we think a wedding should look like instead of focusing on showing our unique relationship.

- Not allowing people to speak freely throughout the night. We had a set speech said. But honestly...I wish we had let more people speak and speak freely that evening. It would have been nice to have some memories to reminisce about and give a look to our loved ones into how we are as friends/children/coworkers/etc.

Expert

September 2019 Manitoba

Not married yet, but one thing I regret is buying decor too early. I bought a few things early in the planning process, but we're not going to use now.

Newbie

August 2019 British Columbia

Some great points made here! Also following. I have already noticed myself being more concerned about everyone else being happy with things instead of just planning the wedding I want!

Devoted

October 2021 Ontario

From my first wedding:

I cared too much about making others happy.

I rushed the pictures too much. Give yourself at least 2 hours.

I didn't schedule a few minutes for my exhusband and I too have alone after the ceremony.

We invited some people that we really didn't care much to invite just to keep the peace - not a good idea.

I'll think of more and update the post later.

Frequent user

June 2019 Ontario

This threads too quiet so I'll post from my first wedding....totally regret the groom. 😂
But seriously...we had a pretty frugal wedding but in hindsight I cared too much about bridesmaids and flower girl dresses. I got pretty stressed about my dress too but put a lot into alterations.
I did a lot of diy which was great except for running out of time....finishing my jewelled headband the night before...not cool. Sleep would have been better!

Expert

March 2020 Ontario

View quoted message

These are all ones I see myself doing too! Thanks for this, I will try and write them down

Devoted

June 2019 Ontario

View quoted message

That's for this! Uve also heard a bride say remember to take picture with your mom! They had no good ones of them together and she was so distraught.
Groups
WeddingWire Article Topics