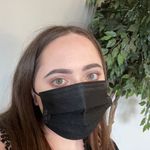 Newbie
October 2022 Ontario
Question about wedding party attire
So my fiancé and I asked all of our siblings to be in our wedding party. My mom snapped because she got upset that my almost 18 year old brother (a groomsman) was expected to pay for his own suit. She then proceeded to get mad saying I better not expect her to pay my other two younger brothers outfits for the wedding as she shouldn't pay for (4) outfits (hers and 3 of my brothers). I don't think this is fair to put on me as they are her kids and I'm total I have SIX siblings 18 and under between my blended family. Should I be expected to pay for all of my siblings outfits for the wedding?
Latest activity by Kim, on March 21, 2022 at 15:53
Devoted

June 2022 British Columbia

While I understand that no one is expected to pay for anyone's outfits at all, we decided that we would pay for all things regarding our bridal party and flower girls (suits, dresses, hair, makeup, etc) as we were the ones that want them up there and wouldn't want them to pay for our decision. That being said, we only have two people on each side and two flower girls, but we did that in part because of our budget.

It does put a lot of pressure on your parents footing the bill for those extra items, and I can't see any sibling not wanting to be a part of your day and turning down the opportunity.

Featured

August 2017 Ontario

Jessa,

I'm glad your fiance and yourself are taking the bulls by their horns to make the decisions and your siblings by your side along with your father to stand up for paying for the suit. Your mom on the other hand, she needs to grow up an act her age as her demands and complaints are not getting anywhere with you and FH. Its one thing to take on all the planning and paying for the brothers suits. I know my parents helped out so much with some of the things needed for our wedding and not a single minute of second guessing things. There were battles though of what pre events couldn't happen since it was a gay wedding. That was the low times of it and never expected to go that way until my mom and I one day went at it and cried it out.

Featured

June 2022 Ontario

View quoted message

I do not blame you at all. I would be at my wits end I'm afraid. I guess since I am older and we are paying I haven't even thought of any demands someone else might have for our wedding. I think I'd be at the point that if you are going to be childlike and threaten to not come to my wedding when something doesn't go your way do not come. That is their choice as much as I wouldn't want that. If they want a photobooth they are welcome to pay for it. If they don't like your FH in anything but black don't display the pictures after. They have their choices and they will have to live with their decisions. If they want all these things for a wedding then they should do their own vow renewal and have everything they want. I hope the stress goes down for you. Elopement must sound like heaven 😆

Newbie

October 2022 Ontario

View quoted message

My almost 18 year old brother did go with us to put the down payment on his suit after trying it on already! He's on board and isn't listening to my mom. He has the money for the suit and it's not crazy expensive and a good investment for himself!

For the younger boys I'm going to talk to my mom this weekend and show her the options and try to calmly explain the situation without having either of us blow up on one another. I could offer to pay for the shoes but she really can't expect me to take on the responsibility for everyone's outfits. I feel like there's a lot of expectations being given to my fiancé and I from our parents and grandparents and rules like "I'm not sitting at the table with this person… I'm not wearing this… I want you to have a photo booth… If you don't do this then I'm not coming to the wedding… etc.) and it's getting out of control as we are paying for everything without help and we've asked very little of our family except that my parents pay for their kids (my siblings) outfits at a very reasonable cost (example in another comment my mom could get two suit sets for $116 from H&M and I loved this idea) and we've asked that they let us make the decisions we want for our big day.

We've been giving in a lot with small requests where we can but having ridiculous rules and expectations is driving us a bit mad! My fiancé's mom said my fiancé isn't allowed to wear anything but black which we are not following and she tried to tell me her son wasn't allowed to marry me if my dress wasn't white! Then she said she wanted to walk him down the isle which is against what we both wanted and every single parent has been giving this list of demands! I think this issue with us being expected to pay everyone's outfits pushed us over the edge a bit especially my fiancé who isn't having the patience to deal with my family at the moment!

Newbie

October 2022 Ontario

View quoted message

My dad and mom are separated - I asked my dad and his sister what they thought and they both agreed my mom was being a bit strange with her thought process!

My dad has kids with my step mom and they are paying for my younger brother's outfit that is their child - he just asked that we kept the price low as my brother is 13 and growing fast which I already was planning on doing! The 13 year old is a third ring bearer to help lead my other two brothers down the isle so all three of them would be in similar suits - my dad is on board for his son but my mom is not!

I'm going to my mom's today since I go every weekend to spend time with my brothers and dog so I may attempt to have a conversation about it now that a week has passed and see if we can both stay calm!

Featured

June 2022 Ontario

View quoted message

Well then she'll have to get over it in my opinion. He definitely needs a suit this year. I know my older boys needed a proper suit at 18 and they actually did pay for it themselves though I helped where I could.

Featured

September 2021 Ontario

View quoted message

I think you have the right idea. It's too bad your mom is complicating things.

If she persists, is this something you can discuss with your father, perhaps?

Newbie

October 2022 Ontario

View quoted message

Absolutely they aren't expected to help with any pre wedding events - the two younger boys are my ring bearers so they are just expected to walk down the isle the day of and take lost of pictures with me as I adore all my siblings so much!

My parents are also not expected to help plan the wedding or pre wedding events and they haven't. My step mom and dad don't really get involved with much and my mom tried to help a few times but would get easily irritated and annoyed if my fiancé and I didn't agree to whatever she wanted so now we just do it all ourselves.

My 18 year old brother absolutely is going to need a suit for his graduation and prom, he took graduation photos a few weeks ago and didn't have the appropriate clothes so had to borrow from my mom's boyfriend but it looked silly on him and he didn't like it so it would be nice for him to have a suit that fits him properly for all the events he'll have this year! He 100% is on board with getting his own suit and has the money for it - it was my mom only who was mad about him paying for it.

Newbie

October 2022 Ontario

View quoted message

Of coarse, even from the beginning we were never planning on having the young boys that are ring bearers or our flower girls wear expensive outfits!

Second hand is completely an option but she doesn't like it as she doesn't like shopping second hand. That's fine, I did some looking around and found one place where we could get the full outfit except shoes for around $80. I even looked at regular stores like H&M and found pants and a jacket for $69 plus they have a deal for 25% off if you spend over $110 so the total would be $116 with tax for TWO boys suits… we have given options and never once expected the boys to be dressed in expensive clothes as it's silly since they're small and will grow out of it fast.

The issue is no matter the cost she doesn't seem to think it's right for her to have to pay for anything since they are my siblings and she knows I usually give in when it comes to them!

I for sure get what you're saying as my mom would do something like that to prove a point and take them out of the wedding but this is how she is with everything and my fiancé is getting fed up with the treatment I get and how I always just do as she wants. He's very upset about this and now I have to try and fix the situation without just agreeing to pay for everyone's outfits.

For the flower girls, I am going to speak to their parents as I'm close with them and ask them what budget they would like to have for the girls outfits and then we'll find something in that range and give them some options! We would never expect to pick out expensive dresses the girls would only wear once and have the parents foot the bill for it!

Featured

June 2022 Ontario


As a mother, if my kids were asked to be in a wedding party I would accept the financial burden of it if possible. If it was just something that I could not do I would say thank you but I can not do it. Just because you ask your siblings to be in your wedding party doesn't mean they have to. They aren't old enough for all the other responsibilities that go along with being in a wedding party. They wouldn't have the first clue of how to plan all the pre-wedding parties or what they need to do to help the couple. Does all of that also fall to the parents? It's good that you are keeping the dress code simple with just a black suit (which I agree would normally need to be bought for a siblings wedding anyway). If your brother has a job and is willing to buy his own suit then I don't see a problem with him doing so. At almost 18 he will need one for graduation and potentially prom would he not?




Featured

September 2021 Ontario

View quoted message

While I don't agree with her antics, I can see where your mom is coming from. Had your brothers not been in the bridal party, they can likely just wear a dress shirt and slacks and call it a day. No one is going to fault a minor for not wearing a suit. But if she has to fork out around $800 to rent three suits, I can see how that stings.

That being said, you can certainly work with everyone involved to cut costs and work within their budget. Offer to find affordable ensembles. Since most of them are kids or on the younger side, they don't need that expensive wool suit. Consider buying second hand/used. Maybe be open to non-suit alternatives like blazers, sports jackets, and sweaters/tie combo. Others are saying stand your ground but I also don't want to see you in a position where the situation gets so heated that your mom pulls your brothers out of the wedding party.

As for the flower girls, if her parents agreed for their kids to do it, then they agreed to take on the cost. But like the groomsmen suits, it's appreciated if you're open to them choosing a dress within their budget.

This thread certainly highlights a major factor when one asks people without financial independence to be a part of their bridal party.


Frequent user

May 2022 British Columbia

You should not be expected to pay at all. Whenever anyone agrees to be in the bridal party (even if they are minors) it is expected that they (or in this case their parents) will have to pay for quite a few things such as their outfits and parts of the bachelor/bachelorette. It's unfortunate, but that is how it is. This is why there is also rentals which are still expensive, but a fraction of the cost

Frequent user

September 2022 Alberta

It is not realistic or fair of your mother to demand that you pay for your brothers' suits.


What we are doing is renting suits for the men in the wedding party. This is much more affordable and realistic, and would probably fir your mother's budget. Malyssa's post is absolutely correct. Most formal wear dealers have a wide selection of suits to pick from including ones in boys' sizes.

Newbie

October 2022 Ontario

To clarify - she wants me to pay for her best friends (TWO) daughters outfits since they are my flower girls AND pay for just her kids outfits (THREE boys) which to be fair IF I did that I would also not show favouritism for my siblings and pay for all of my siblings outfits since they are all younger than me which would be a total of SEVEN sibling outfits + TWO flower girls = NINE outfits.

Newbie

October 2022 Ontario

View quoted message

He doesn't have a suit as he hasn't had the need for one for many years! We gave the option to pick out any suit as long as it was black that fits his budget or my moms. This is my younger brother who I actually got a job for two years ago and we're very close. I know he has the money for it and I've spoken with him to ensure he was ok with this as I refuse to allow him to give me a wedding gift like he wanted to since he's my little brother. The only expectation I had as long as he could meet it was he pays for his own outfit!

All of my siblings are also in the bridal party consisting of a total of 6 boys and 1 girl. 4 of them are under 18 and the other 3 are 18 and up. If they weren't in the bridal party my mom and my dad / step mom would have had to buy my siblings outfits anyways to attend since they don't have any!

My dad and step mom already we're expecting to buy my under 18 year old brother from their side the suit - but my mom thinks all of her kids I should be paying for AND thinks I should be paying for the two flower girl outfits as well. When I tried to explain how silly it is that she's basically saying I should pay for my siblings outfits and the two flower girls she got upset. She only wants to buy her own outfit and expects me to pay for all of my brothers and I said it's not fair if I pay for my siblings only at her house since I should pay for all then to make it fair - that would be a total of 7 outfits + 2 flower girls she's expecting which is her best friends two daughters.

She said she doesn't care about my siblings at my dads and my dad can pay for them. She just doesn't want to pay for my siblings that live with her.

Featured

September 2021 Ontario

It's nice that your fiance chose to include a member of your family to stand with him and normally there is no obligation to pay for the bridal party outfits. But at the same time, it's pretty unrealistic to ask a minor to pay for formal wear, which can be expensive. Would you be okay if he wears one he already owns? Or can he pick his own suit based on his own/his mom's budget?


Are the other brothers also in the bridal party? If not, then I don't see why you should be obligated to pay for their clothes. As their parent, your mom has the responsibility of dressing them properly (both at the wedding and life in general).


Featured

October 2022 Alberta

I agree with the Carmel and Amanda, it should not be expected that you pay for those things.

If money is a real issue, they can all rent suits which would be much more cost effective.

I think its already very sweet of you to include all your siblings in your wedding, as that was not even something you needed to do.

Featured

December 2020 Ontario

No. You are absolutely not. Stand your ground! So sorry your mom is putting that on you!

Featured

August 2022 British Columbia

You are not expected to pay for everyone's outfits. It is a nice gesture but you are not obligated to do so.
Groups
WeddingWire Article Topics