Post content has been hidden
To unblock this content, please click here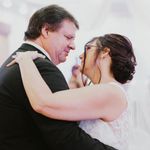 Curious
September 2019 Manitoba
Pictures
I'm freaking out! Our wedding is in 23 days and our photographer just tells us that she thinks we should do our pictures outside since inside pictures don't usually turn out as good. The ceremony is at 5pm and cocktail hour is 5:30-6:30 so there's not much time to go anywhere for pictures. Our coordinator says most people at the hotel we're getting married at either have pictures inside in the lounge or outside the hotel by the fountain. We're hoping for pictures by the fountain but it's also right by the parking lot. It sounds like our photographer is against the pictures inside since she prefers natural light outdoors.
Latest activity by Ashley, on September 11, 2019 at 14:29
The photographer may be freaking you out because of the opinion given best to get results for the picture location. I do understand that you will get the parking lot in the hotel pictures and that isn't something you want to see unless you have good lighting in the hotel itself. You can take the photographers advice if agreed on the location chosen outside the hotel.

You can choose to decline the photographers advise and proceed with your original plan in the reception hall before your guests enter to sit. This will be the perfect opportunity to choose the hall or anywhere in the hotel that has good lighting to take pictures.

When it came to deciding where our family picture at the ceremony site was to be taken, the photographer knew the sunny spot was perfect which I agreed to do it since his aunt and my mom couldn't move that much on their feet. The videographer suggested a shadowy spot that didn't fit the outlook of a location of my choice or photographer.

Groups
WeddingWire Article Topics