Post content has been hidden
To unblock this content, please click here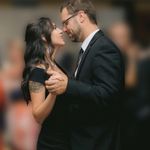 Devoted
October 2020 Ontario
Masks
So, do wedding guests need to wear masks indoors?
Latest activity by Amelia, on August 10, 2020 at 11:07
Super

September 2020 Ontario

We're getting married in Huron county and do have to wear masks indoors. We're having less than 40 guests but since the social bubbles are still at 10, there are obviously more than 1 bubble therefore masks are required.

Featured

August 2017 Ontario

Mask inquiries are best to ask the Church and venue to ensure if guests will be safe or need to wear it going outside of the venue or within the area indoors. Some places are being safe as some may allow it and have their staff wear for the service.


Frequent user

September 2020 Ontario

Like Hank said it is local jurisdiction specific. Im getting married in Niagara Falls and similarly to toronto you can take it off when you are seated but if you are going to get up to the bathroom or outside or to do a speech you must wear it.

Featured

September 2021 Ontario

Arexy, it REALLY depends on your local jurisdiction. Sarah is in Hamilton, you're in St Catherine's and what applies to her may not apply to you. Check with your local bylaws and your venue to be sure.


For example, in Toronto, the only time we can take off the mask is when we're seated at the table to eat. That means masks on for the ceremony. We also can't be up and about - we need to stay seated other than going to the bathroom, paying the bill (if you can't pay while seated), and coming and leaving the establishment. This is a rule that Toronto city councillors created, not the province so you have to look at your local jurisdiction.

Devoted

October 2020 Ontario

View quoted message

That makes sense! Thank you

Beginner

August 2021 Ontario

View quoted message

Our coordinator said because its a private function with close family and friends we don't have to.I don't know if its up to the venues to decide if your allowed to not wear them.In common areas where other people who are not a part of your wedding happen to be we, have to wear masks.

Devoted

October 2020 Ontario

View quoted message

What do you mean by it's private?

Beginner

August 2021 Ontario

It depends on the Venue, where I'm getting married they said we don't have to wear masks in the reception because its private im assuming ceremony is the same,thats with 50 to 60 guests.The only time we would have to wear them is in common areas.Hopefully by 2021 this will be over though. Check with your venue about their rules.
Related articles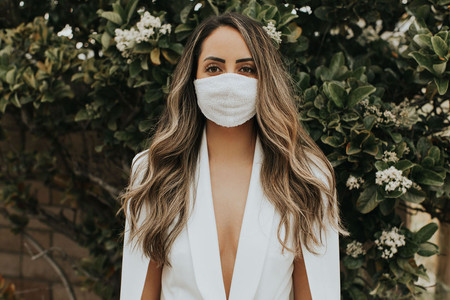 Groups
WeddingWire Article Topics