Post content has been hidden
To unblock this content, please click here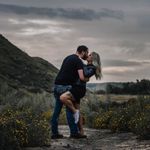 Frequent user
August 2022 Alberta
Mandatory Spray Tans??
Hey Everyone! I'm getting married in August 2021 and I'm having a bit of difficulty with my little sister about spray tanning! My other 4 bridesmaids and myself are all on board to get a light glow for the big day but my sister (who is as fair as I am and neither of us tan naturally) is being resistant. I'm thinking about getting everyone gift cards to go in their "Bridesmaids boxes" as a subtle hint but I want to hear what challenges you've had with your resistant bridesmaids and if you have any ideas to help a girl out! 💕
Latest activity by Elizabeth, on March 8, 2020 at 12:19
Frequent user

August 2022 Alberta

View quoted message

I appreciate the input, but if I may, you could have written this in a much more constructive way that wouldn't make me feel so attacked. I am not "forcing" any of my girls to do anything they don't want to. The help I asked for in this discussion was for other women to let me know of their own struggles (like if someone was upset about the colour of their dress or how their hair should be etc.) and also if they have any ideas to help me softly get her to open up to the idea of a spray tan. I have been getting organic spray tans from the same girl for 7 years and I can assure you it is not going to burn her. I have taken the advice from the other helpful women on this forum and talked to my sister about a trial tan and she was very receptive to it. I'm just saying that it would have been nicer to read a more effective and positive note on the subject rather than feeling like dictator after the fact.

Honestly if that was me i would be pissed... someone is forcing a tan on me for their wedding day? i would never get a spray tan its so bad for your skin and her skin may burn.. i wouldnt ask her again.

Expert

September 2019 Manitoba

Just being honest...I'm super fair skinned and I would not feel comfortable with a spray tan (even if i wasn't the one paying for it). Its just a different kind of commitment level than say...making it mandatory they all have updos, because its something that will last for multiple days after your wedding.

Top

October 2019 Manitoba

I agree with Amelia, for sure can't force them to do something like a spray tan (or say, get a hair cut, wear false eyelashes, etc.), but the trial might be a good way to at least get her to see where you are coming from. If in the end she isn't in to it then I think that it's fair and I wouldn't force her to be somebody who she isn't (as dramatic as that sounds). Besides, you want to be able to recognize everybody in the pictures, right?

Frequent user

August 2022 Alberta

View quoted message

Awe thank you for your input!! 😄

Expert

October 2022 Ontario

I agree with what is said ... so at the end of the day, it is your day... however I would be mindful to what the girls like and don't like as well. I Personally told them the dress style/ colour I wanted and the colour for their shoes, other than that I'm giving them the option on how they do their hair/makeup and anything else because I can respect that they will likely

Be running around quiet a bit the day is so I'd like them

To be comfortable. I'm personally doing a spray tan for me, but I don't expect my girls to. Ultimately keep in mind... you want to look your best on your day... so do what makes you happy and don't worry too much about other stuff... although I definitely agree that you can put the gift card in their box. I'f they ask you can let them know what your thoughts are

Good luck with the planning

View quoted message

It was a fun memory. We had a hoot laughing at ourselves. I really exfoliated. Never felt so clean lol

Frequent user

August 2022 Alberta

View quoted message

Haha good point! I'm glad everything worked out for you in the end!💙

Frequent user

August 2022 Alberta

View quoted message

I like that! Thanks for your input! 💕

No challenges, had a gathering, told them what I wanted and asked them what they wanted. So we can all enjoy the day. I picked my battles by telling them what really matters to me and gave them a care blanche for anything else.

Oh man I am fair and did a spray tan before a wedding. Thank goodness we did it enough days before so I could get it off. I looked like a dorito. I think if you want to try the spray tan, get her to try WAY before the wedding to see if it looks good on her! Our dresses were the a bright blue I swear I would have looked like an umpa lumpa coming down the aisle if it had been the day or two before the wedding.

Frequent user

August 2022 Alberta

View quoted message

I love the idea of a trial! Thank you!!

Master

October 2020 New Brunswick

I wouldn't force her if she really doesn't want to.


I'm in a similar place where I'm super pale and want a little "glow" as you put it but I've never spray tanned before. My plan is to go in the early summer (months before the wedding in case I hate it) and try it to see if I like the look and the process. Maybe offer your sister the same thing, a trial to see if she likes it?
My thoughts are that she may not want to not look like herself or be unrecognizable in all the photos. On the other hand if everyone else has a tan she may look like Casper and stand out too much. So maybe a trial run way before the wedding can show her if she likes it or not and either eliminate it for her or put her at ease for a wedding tan.
Groups
WeddingWire Article Topics