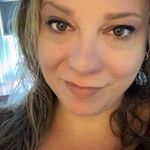 Curious
October 2022 Ontario
Making Choices!
Part of me is a little apprehensive on how easy it has been for us to confirm vendors. I feel like I should be shopping around more but I also am pleased that we have only had to see one or two at a time and the choice is made. How easy has it been for everyone to find and be happy with their vendor choices?
Latest activity by Cockerton, on December 21, 2019 at 11:17
Curious

October 2022 Ontario

View quoted message

Thanks for all the feedback! Heading to our first wedding show in Feb!

Frequent user

June 2020 Saskatchewan

All our vendors where very simple and easy. As others have said knowing exactly what you want is amazing in making things easier!

Expert

September 2019 Ontario

I also found it very easy to choose my vendors. I think some people are just more decisive in general than others, too. I know I am a very decisive person and that is really the only way a very short engagement worked. Perhaps you are like that, too.
You are certainly not alone in finding things just kind of fell into place. Enjoy it!


Frequent user

July 2021 Ontario

I found that meeting vendors at wedding shows really helped. I found my photographer that way - we jived from the beginning and I couldn't be happier. Already have someone in mind for alterations too. Unfortunately the same isn't true for HMUAs, officients or florists so far. Haven't really met anyone that jumped out at me yet.

Devoted

October 2021 Alberta

Nothing wrong with that. I have had to shop around and struggled because no one was either available or they were insanely expensive. I am a bit nervous about the venue but at the end of the day its about being together.

Top

October 2019 Manitoba

It was super easy for us as well - I think that if you get to it over a year ahead you tend to beat the rush - plus having an "off-season" wedding helps a lot!

Very happy with most of our vendors

Master

October 2019 Ontario

We were the same way - only had to reach out to our first choice since they were available on our date. We also got engaged October 2017 (started booking vendors in the 2018 new year) and got married October 2019, so time was on our side!

I felt like since I had my first choice I didn't have to contact other vendors but I did think I didn't research enough/could've contacted additional vendors. I also hate to contact someone about a potential booking, and then go in another direction.

I agree with Kelsie and follow your gut. If you have a good feeling/vibe well with your first choice vendors, try not to worry! I had great first impressions with our vendors and they continued to impress so I didn't feel the need to research "back-ups".

VIP

September 2020 Ontario

The anxiety can be too real sometimes. We focused mainly on how the vendor presented themselves and how we vibed with them (unfortunately not everyone is truly accepting of 2 brides). If we had any weird feelings, it was an automatic no. With the ones we did connect with, it went really smoothly, sometimes feeling too easy. It'll pass with time.
If you do come across problems, deal with them head on right away. Sometimes it's just miscommunication and can easily be fixed.


Featured

August 2017 Ontario

I researched all my vendors and called before making a final decision based on budget. One vendor didn't work out at the last minute though the result wasn't as good put by his son. Everyone else was great to work with their professionalism.


Curious

October 2022 Ontario

View quoted message

Nice to know that I am not alone lol

Super

September 2020 Ontario

Finding vendors was surprisingly easy for us too. Our photographer, DJ, and officiant all fell into place without really shopping around at all, but they all came highly recommended and I got good vibes instantly from them all. If it feels right, it probably is!

I had literally the same issue whenever I booked a vendor. I got bad anxiety over it actually.


I think I had to learn to grow confidence in the decisions I was making and be confident in my choices. I'd done a lot of research before making my decision (as I'm sure you have as well) and I just had to learn to trust my gut.
The only "problem" I've had with one vendor is the photographer my photography company originally assigned me did not jive with me at all. So I asked for a reassignment and my current photographer is great.
If you ever have any concerns with your vendor once you've booked them definitely bring it to their attention!

Master

October 2020 New Brunswick

I know he w you feel! We got engaged in September and by the end of October we had found our venue, our photographer (and had our engagement photos taken), and my dress. It all came together so smoothly!


I figure of you're happy with them and they are within budget then there isn't anything to worry about!
Groups
WeddingWire Article Topics