How did you and/or your partner pick your engagement ring?
Did you find one and say that is the one? Did they surprise you?!
My Fiancé and I went and looked at rings together twice. I've always envisioned what my ring would look like, I just wanted to make sure I liked it on my finger.
After looking at rings I picked out a top 3 but gave him full control to pick anything he wanted. I knew he would only buy something I would love!
He ended up finding a set (with 2 bands) on clearance at People's. It was 50% off and it I love it even more than my "top 3"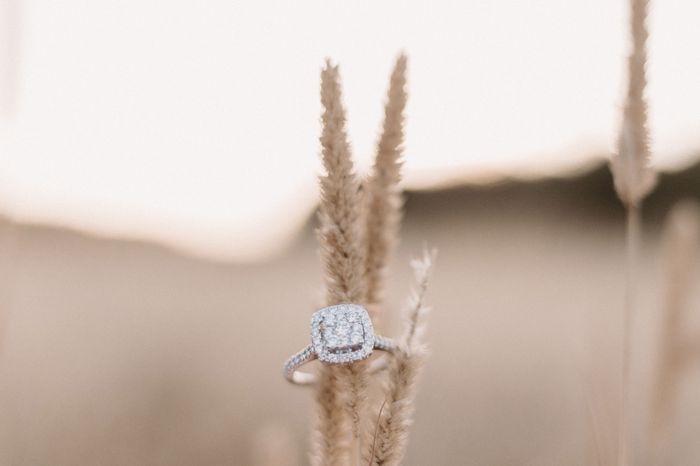 This ring is exactly what I have always wanted!!