I love getting to see any bride-to-be's ring! It's a symbol of a new beginning, and of course, love!
My FH took my inspiration (Tiffany Novo Ring) here - Tiffany Novo and designed my ring for me. I thought this was really cute and special!
Did your FH/FW/Partner get you a custom engagement ring? Did you have any inspiration or did they design it totally themselves? Did you talk about the ring before the proposal?
Let's see a picture of your rings!
I'll start with my ring below.
Black & white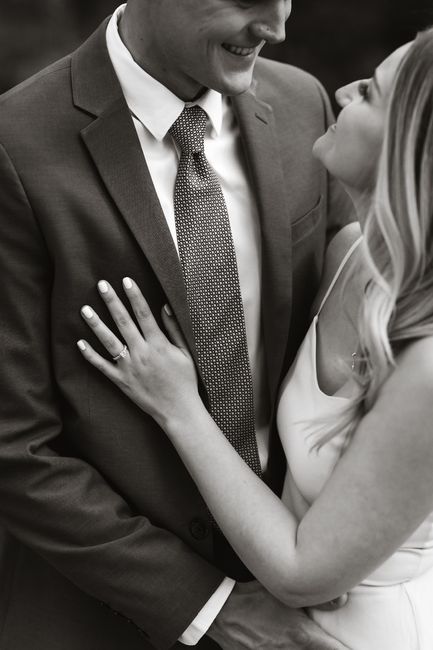 Colour