Hello everyone! We're playing "Keep or Skip" this week with popular wedding traditions!
So...
Are you having a first look, or a first touch? Or skipping them and not seeing each other until the ceremony?
First look photos can be lovely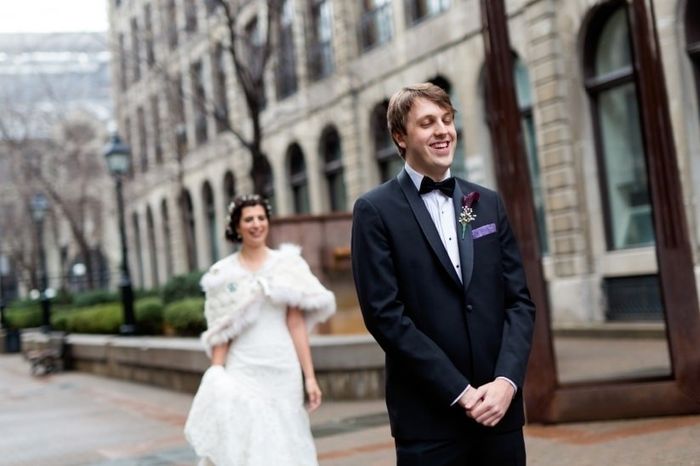 Read more about the pros and cons of doing a first look here!
>> Click here for the next question: Keep or Skip: Spotlight Dances
>> Click here for the previous question: Keep or Skip: Something Old, New, Borrowed, Blue