Post content has been hidden
To unblock this content, please click here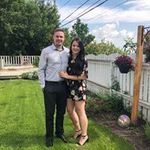 Newbie
October 2019 Saskatchewan
Invitations
Looking for some invites that don't cost an arm and a leg!!
Latest activity by Kaisha, on April 24, 2019 at 19:12
Super

March 2019 Nova Scotia

View quoted message

They turned out even better then expected.

View quoted message

I am planning on getting mine from Costco, how did they turn out?




Beginner

February 2020 Ontario

View quoted message

I just saw this thanks to you! They look great! Thanks for sharing

Newbie

July 2019 British Columbia

We went to Vistaprint website, so many to pick from and not to costly

Super

March 2019 Nova Scotia

Featured

August 2017 Ontario

Vistaprint was our choice and all wedding related cards were printed from that site. Invitations, menu cards and thank you cards. I waited for the half price sale discount. It was worth it.


Expert

March 2020 Ontario

VISTAPRINT all the way! I use them for work all the time, there's always a deal, I just did an order the other day during their 40% off sale. Always look for a special though they come and go frequently.

Curious

June 2019 Ontario

Vistaprint has amazing coupon deals you can take advantage of. I ordered 50 + plane envelopes with their coupon and only spent $30 Canadian. Also, it shipped to my house earlier then expected

Expert

August 2019 Saskatchewan

We will be doing ours through vistaprint!

Frequent user

June 2021 Ontario

Staples actually has some invitations as well. They're pretty and budget friendly

I've seen some nice ones on Etsy as well for less than $5 each

I agree with a lot of ladies here. Wait until vista print has a 50% off sale! They do it all the time. I got some of our wedding stuff from there, signs, menus and other things. I couldn't be happier

Super

October 2019 Ontario

I just plugged in the estimated price for my R.S.V.P.s through Vistaprint (versus Minted) and my fiancé and I will be saving roughly $77. Is that not crazy?

British Columbia

I used Vistaprint during their 50% off sales.

70 Invitations w/envelopes
70 Details inserts w/envelopes
10 RSVP cards w/envelopes (for some older guests, did E-RSVP)
68 Return Address Labels
+ Tax, + Shipping
Total: $80.04

And they were beautiful, great quality. Delivered fast, and if ANYTHING gets damaged, they will re-send your order.

VIP

April 2019 British Columbia

Consider electronic invites. We did our Save the Dates and Invitations through AppyCouple.

Master

August 2019 Ontario

Vista Print! It's seriously so cost effective AND the quality is pretty good!


Super

October 2019 Ontario

View quoted message

I agree with this. Originally I planned to go with Minted, but they don't offer as many options as Vistaprint and you're limited to how much you can customize. (Not to mention they're reasonable price-wise!)

Master

October 2019 Ontario

I'm using a combo of Vistaprint, Etsy, and Staples for printing.

I used a Staples template for my Save the Dates and got them printed in store.

I'm using a template off Etsy and likely getting them printed at Staples or Vistaprint

There's a rehearsal dinner template on Vistaprint that I'll probably use

VIP

September 2019 Quebec

Etsy + Vistaprint.
So far, it's been my favorite combo!!

You can get a printable template that you can have printed by VistaPrint.

Beginner

June 2019 Alberta

I got mine from Costco. You can use their designs or get one of Etsy/upload one you designed. They were $113 for 75, including RSVP cards and envelopes. That was the best deal that I found unless you can get one of the VistaPrint ones discounted.

Frequent user

February 2020 Ontario

Vista Print.
Sign up to receive their emails and you'll get notified for when they have deals. I got my Save the Dates all for 50% off which helps a lot.
I wont be ordering invites until I see that deal again. Plan ahead so you have enough time to wait for a good deal. They do come often!

Vistaprint is great, but another good option is Stephita - they are located in Ontario but their shipping rates are good too

Ambrotek Printing! Best price and quality!! They beat Vista Print by a long shot!

Top

October 2019 Manitoba

Like Becky and Casey mentioned - Vista Print is a good one, as well I have seen better deals if you have a larger guest list like me (250) then Shutterfly is a good one too! For example: 250 cards will cost me $267.50 ($0.95 each) but 255 cards will cost me $226.95 ($0.77 each)! 5 more cards for $40.55 less!

Devoted

April 2019 Ontario

I bought a template off of Etsy...then went to Staples and got a package of cardstock paper and printed them from home! I also got templates for the table numbers, RSVP cards, thank you cards, advice cards, and seating chart- all of that cost under $100! They are so easy to customize too.
I have received so many compliments from people about my invitations


Master

October 2019 Ontario

Vistaprint is pretty good! I got mine on sale as well so I only paid half price for them which is amazing!!
You can also get some good ones from Etsy

VIP

September 2019 Ontario

I used vista print and ordered during a sale and was half of their normal cost. If you want things changed and have something partially designed, I called their help number and they did it for free. They have enclosure cards as well, if you want those. If you want the pocket look for the envelope you will have to order these elsewhere but besides that they have everything I needed.
Groups
WeddingWire Article Topics