Post content has been hidden
To unblock this content, please click here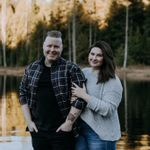 Newbie
October 2020 British Columbia
In over my head
I've been engaged for almost 6 months and am now ready to start some planning for our 2020 wedding. Other than venue, food and photographer, what are some vendors that should be booked first? I'm feeling ridiculously overwhelmed!
Latest activity by Rekramer, on December 19, 2018 at 10:24
Expert

November 2018 Ontario

DJ, flowers, transportation, officiant. We got stuck a little flat-footed with our flowers because we waited too long. I totally know how you feel, I went through waves of feeling like I was failing and everything was going to be a disaster. In the end, it all culminated in a beautiful day. If you're thinking about the details, you are already ahead of the game! Just keep your chin up and power through. Also, the weddingwire checklist is a great way to make sure you're up-to-date on things.

I'm definitely leaning on the checklist and planning tools, if you're feeling overwhelmed I would check those out. Every time I start to panic I just open the ww app and remind myself that I'm not behind. Not much, anyway.

Super

June 2019 British Columbia

View quoted message

Definitely this! You have lots of time to get everything figured out, don't fear the planning process! Nd everyone on here is amazing!

Master

August 2019 Ontario

View quoted message

I totally feel you on having to be in the right head space. I went through that too and pushed back getting my dress until the last possible moment and I am totally stressing over it. I ordered mine late November, it is expected to arrive late June, and my wedding is early August. Ughhhh lol.


I got engaged in May and am getting married June 6, 2020! so far i've done ceremony venue, photographer, dj (family friend), food and i am about to book the reception venue and meet with an officiant!

Must do
Officiant
Marriage license
DJ
Wedding invitations
Seating chart/escort cards towards the day
Guest favours if giving out

Others for rentals/appointments
Decor/backdrop
Flowers
Hair stylist/make up artist for the day
Manicure/pedicure



Super

March 2019 Nova Scotia

For 2020 I feel like you have time to take it easy and stress free. Venue is most important then I would say photographer, caterer and officiant.

- Ceremony/Officiant!

- DJ

- Transportation

- Decoration!




I would work on those in that order! You still have tons of time so no stress!

Devoted

April 2019 Ontario

Officiant! I went through a huge list in my area and I only found one available my date, which is May 4 2019. That's another top thing to book quickly

Master

October 2019 Ontario

First thing is to secure venue(s). Are you looking to have your ceremony and reception at the same spot or different? If your ceremony isn't being done in a church, I would look into venues that can do both at the same location to make life easier.

One piece of advice that stuck with me is to find your vendors that cannot be in in more than one spot. This would be stuff like your caterer (if not included with venue), bar service, photographer, videographer (if you are having one), DJ/live ceremony music, and Officiant (again, if your going a non-religious/denominational route)

Sometimes the DJs can do the ceremony as well, and unless you have your heart set on a string quartet or getting married in a church, this eliminates the need to look for a separate vendor for ceremony music.

You also have lots of time before September 2020, almost 2 years! If you get your big stuff (and dress!) reserved by next September you're laughing!

Expert

April 2019 Alberta

You should be booking your DJ, Coordinator or Planner if you're having one next. Florists can wait a little bit longer if you need. Everyone will need deposits so make sure it's in your budget to pay those right when you book. An officiant, but those don't book up super far in advance either unless you're set on someone. At least in my area.

VIP

September 2019 Quebec

Hi Jacqueline,

Congratulations and welcome to WW!

Have you taken a look at the Planning Tools on this website?

- The Budget tool breaks down whatever your budget might be and tells you how much you should consider spending for each areas.

- The checklist definitely helps you stay on track when it comes to either thinking about something or having it booked by a certain date.

- The wedding vendor section is also super helpful, even if it's just to give you an idea of what you should be looking for. If you decide you need that type of vendor, then the search tool will help you determine which ones are around your area!




Happy Planning!




An officiant. because you can't be married without one.

after that I would do ceremony space (unless you are getting married at the venue), dj, decorator, dress.


Master

October 2019 Ontario

I agree with Kelsie as well. Make a list of what you need ( I love lists lol ) and figure out what is the most important to you and go from there. Since you still have quite a bit of time, you can pick to do one thing a month so you are not super overwhelmed.




Expert

August 2019 Alberta

We booked ceremony location first, then reception venue (which included food and beverage), next DJ and videographer. My dress was my first purchase. We are getting married in August of 2019. We just booked our florist last month and sent out save the date cards. Next will be our transportation. We decided on our colors and general theme and have been purchasing decorations off of buy and sell sites for quite some time. Use the checklist on this app. I find it visually helpful to know the timing of stuff, but it is also great to see the percentage complete that our planning is at any given point in time. Good luck with everything!


Top

October 2019 Manitoba

Well congrats on the engagement and welcome to the wedding wire community!

I would say that the next couple of things should be your dress, videography, an officiant, and your music (don't forget about music for the ceremony as well!).

But really just take your time! You've got loads of it! Try and do just one of these things per month perhaps?

VIP

April 2019 British Columbia

View quoted message

I wish I had started earlier so that I didn't have to pay "rush" fees.

But I also feel like I wasn't in the right mind space to find a dress 6 months ago.

Super

October 2019 Ontario

It wouldn't hurt to figure out the type of music you'd like to have, and decide whether you'd prefer a DJ or live band. Also start looking into florals once you've decided on your guest count, venue, and wedding colours! If you're contemplating renting décor, I'd also get in touch with décor companies as they usually book quickly.

Anyway, I second what Kelsie said; determine what's most important to you and prioritize! As Bianca said, also start looking into dresses as the sooner you figure that out, the better. I'm happy that I started looking when I did as I didn't realize how long it would take the company to have it shipped in.

Master

August 2019 Ontario

Look for your dress! I wish I had started looking sooner since it was more difficult than anticipated. Decide on your decor, look into an officiant if you're not doing it in a church, and start researching hair and makeup.

I use the checklist on here to help keep me on track (but planning early is never a bad thing ☺️).

Mine is July 2020 and I've pfficially booked venue (food comes with it), photography, videography and I'm in talks with a DJ. For me a florist is next but not until spring probably.

i think the best way to do it is think of what is most important to you, and book that first. For us it was venue, photo/video and good music!
Groups
WeddingWire Article Topics