Hi everyone!
You can manage the privacy settings on your website.
As this you can see who can see or not what you post.
Let me tell you how you can do it!
1. Go to your wedding website
2. Go to Settings and scroll down to the Privacy section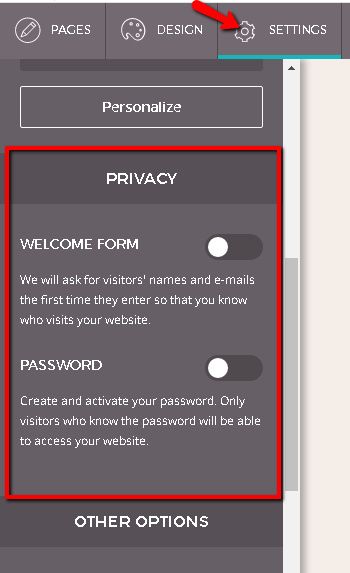 3. You can choose to activate a Welcome Form where anyone can enter your website but will have to enter their name and e-mail so you know who they are.
You can also choose to activate a Password so only the visitor's to whom you have given the password will be able to access your website.
4. Do you want your URL to show on your profile?

You can also scroll down to Other Options where you can choose to show the url of your website on your WeddingWire profile or turn it off. When the button is white, the URL will not show on your profile.
If you have any question about this, let me know!