Hi everyone!

When there's that question popping in your head and just need to know what your guests think, the best way to reach them and know what everyone thinks is to create a poll.

Your wedding website aka wedsite, can do just that for you and here's how to use the survey tool on your wedding website.
1. Add a page to your website using the Survey type.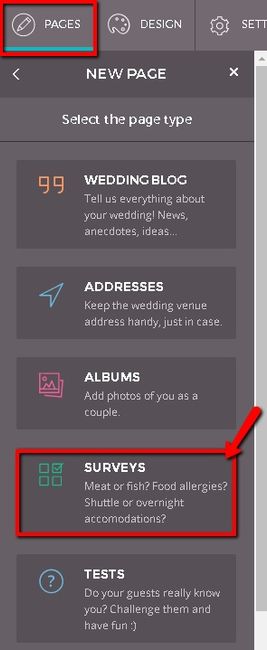 2. Fill in the information with your page Title and Description to tell your guests what you want to know.
For example, title could be Menu and description Choose your favourite menu option for our reception.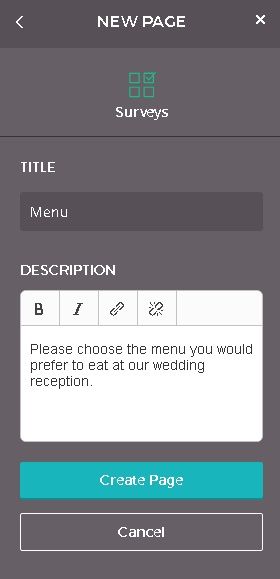 3. Once your page is created, click Add Survey

4. Ask a question in the Title and provide a description (optional) with at least two options they can choose from (up to 4).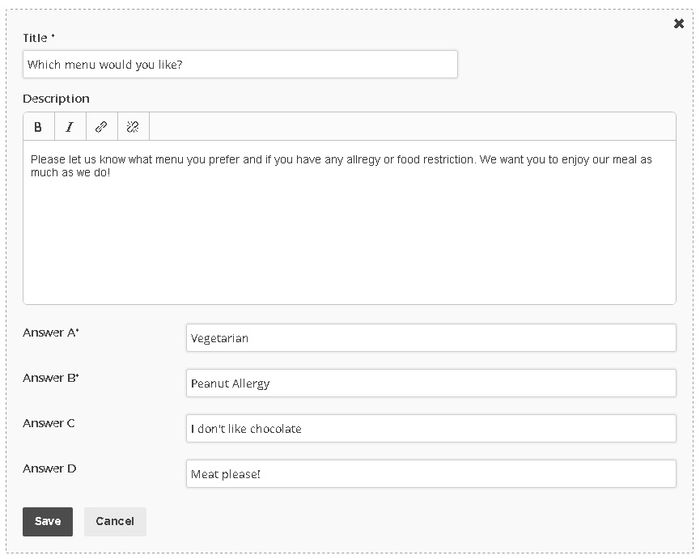 5. Once your survey is created you can share it with your guests by clicking the Share button above.
> You can either choose to share the link in a seperate e-mail by using the Copy and Share link
> Or you can customize the Send Invitations section with a personal message asking the guests you selected to answer your poll.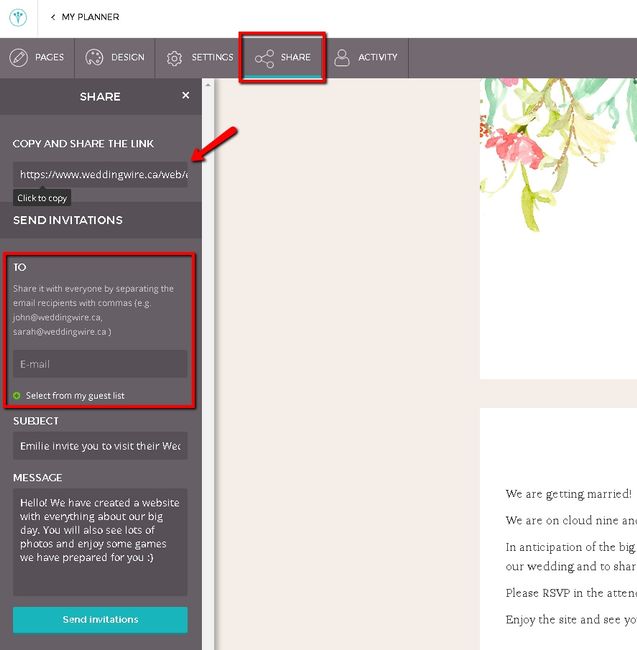 6. Once your guests answered, have a look at the activity section to know who answered what.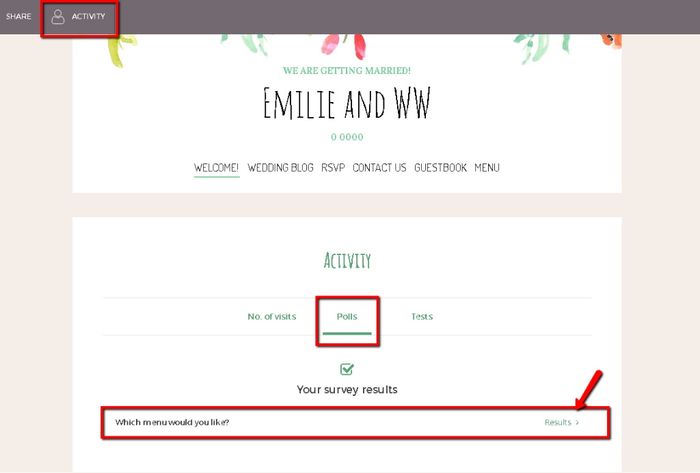 7. All the people who answered will be listed by cateogory so you can see who answered what!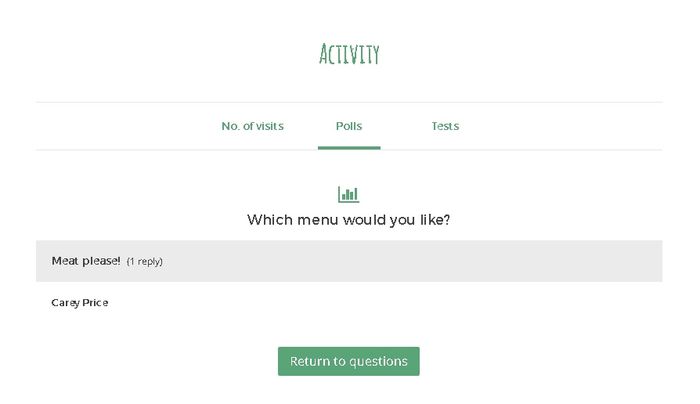 And that's it!

What questions will you ask your guests on your wedsite?
***
Gif: Giphy.com