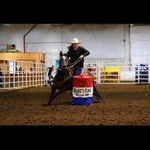 How many sizes can a wedding dress be taken in?
I'm having a meltdown about losing weight for the wedding, like hopefully a significant amount. I'm scared of losing too much though, in fear of my dress not being able to be taken in enough.
Latest activity by Allison, on February 16, 2022 at 21:53
British Columbia

I apologize in advance, I do not in any way mean this to be a Debbie Downer, but I've seen so many brides (including myself), say that we're worried if we lose "too much weight"... but realistically, if your wedding is in July, you will not be able to safely, or healthily lose enough weight that your dress needs to be completely reconstructed. I ordered my dress 9 months out from the wedding, only 15 lbs into what I wanted to be a 60 lb weight loss (which would have only been maybe 3 sizes difference). I tried an 18 in the store, it fit, so I ordered a size 16 (they suggested against it, but I did it anyways). My dress is also a corset so I knew there was a bit of wiggle room. When it came in early 3 months later, I'd lost 15 more lbs, and it fit perfectly. But since it came in September, I've only lost 5lbs. However, my size 16 dress could easily be taken down to a 12 if I'd somehow lost 30-40lbs...

So it's totally possible you can lose quite a bit of weight, I'm not saying that! But don't worry about it being SO MUCH in 6 months that you can't alter your dress small enough. Honestly, a good seamstress can do just about anything, too. I will warn you though, to more detailing on the dress, the more difficult it is to alter, and the more expensive it will be.
Groups
WeddingWire Article Topics