Signage is one of the easiest ways to personalize your wedding day. You can showcase your individual style while also providing important information for guests!
From seating charts to hashtag signs, we've rounded up a list of the most common decorative wedding signs.
Check out the list below, give yourself a point for each one you're including and share your score in the comment section

What's your sign score?
Welcome Sign
Wedding Timeline
Unplugged Ceremony Sign
Ceremony Seating
Decorative Signs (quotes, poems, monograms, neon signs, etc.)
Reception Seating (sign for escort cards or seating chart)
In Loving Memory
Signature Cocktail(s) Sign
Drink Menu
Hashtag Sign
Guestbook Sign
Cards & Gifts Sign
Favors Sign
Directional Sign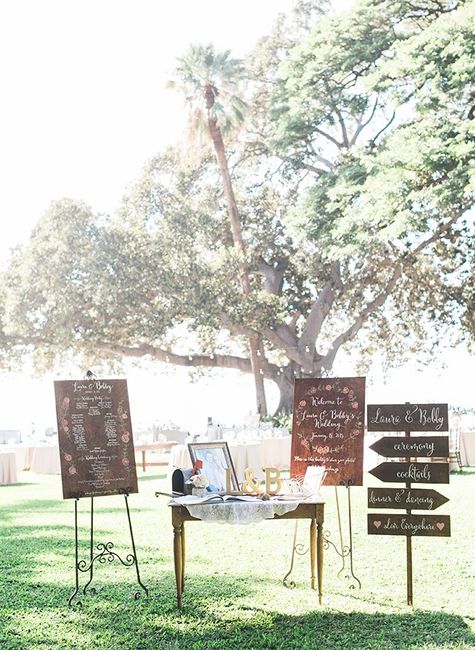 Photo by Rebecca Arthurs Photography