Post content has been hidden
To unblock this content, please click here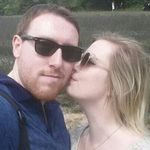 Devoted
September 2017 Ontario
How did you narrow down your venue decisions?
Did you decide based on heart?Finances? Settling due to availability?
Latest activity by Maly, on October 20, 2016 at 14:07
Devoted

September 2017 Ontario

Yes I'd like everything in one place for my grandma.

Hi Maly

I'm glad you chose to have a look at the venue you liked from the Real Wedding you loved so much!!

What are your best options so far? Are you thinking of having both your ceremony and reception in the same location?

Devoted

September 2017 Ontario

I just googled- lovely! I can see why you are set on that location looks like something I would have picked myself...so I think you have great taste!

Devoted

September 2017 Ontario

Great!! I'll keep it in mind!! I have my heart on Alderlea. But if that doesn't pan out then I'll message you!

I'm not sure what your guestlist/ budget is- but if you are willing to do your wedding in Toronto check our Sassafraz- that is where we have booked our reception. They have a lot of options for ceremony on site, and different ranges for budgets, and the co ordinator is great (PM me if you are interested and I can pass on info I have!)


Devoted

September 2017 Ontario

I'm still pretty open for suggestions because I just started looking! But if I could get ceremony and reception onsite! would be ideal!

It sounds like we have pretty similar visions for our weddings- or at least the atmosphere!

Have you considered a restaurant for your reception? Some of them allow a "full buy out" for a pretty reasonable minimum spend. We found a lot of the ones we talked to included decor and a nice intimate feeling, while still being formal enough to feel like a special occasion....and bonus is, they will be accessable too, as they are public locations!


Devoted

September 2017 Ontario

I agree! Who wants to start their lives together in debt??
Musts?Wheelchair friendlyPersonality even before decorated!AffordableIntimateFun!

NO Kidding! I almost fainted when they gave me the quote! I mean- it was beautiful, and i'm sure it would have dazzled me...but I could not justify blowing the budget like that!

I think being flexible on our date helped open up more options to us for sure. We were also flexible about location- we wanted to be in the city, but were open to different neighbourhoods and types of venues (halls, restaurants, pubs, museums)

What are you "absolute musts" for a wedding venue?

Devoted

September 2017 Ontario

Wow! That's high for a cocktail!! We also have a very flexible date.

Devoted

September 2017 Ontario

That's a good package! Glad you found one!

We made a rough guest list, set a budget and began contacting venues. We know we only wanted a cocktail reception, so any venue that could not make our vision happen was eliminated. Also eliminated venues that we felt were asking for unreasonable minimum spend amounts (upwards of 130$ per person for a cocktail reception??? I don't care how pretty the venue is!).

We picked based on the space (decor and max occupancy), budget and services included. We also really liked the coordinator from the venue. We actually adjusted our prefered wedding date due to the availability of the location.

Master

August 2017 Ontario

Hi! We chose our venue based on the price it cost and what it had to offer for our wants. We went to 10 different venues, looked at cost, the decorations available, if they have their own catering or not. We chose a banquet hall and have access to all of their decorations and they have food there so we don't need outside catering. They also help do most of the decorating and it will make the day before/of less stressful!

Master

August 2017 Manitoba

You are welcome.

Devoted

September 2017 Ontario

Me too. And thanks!!

Devoted

September 2017 Ontario

That's great!! I'm so happy you found one!

Devoted

September 2017 Ontario

Yes! Those are helpful! I think I may have found it already! Alderlea!! Depending on their catering though. The venue is quite affordable though! And can accommodate the ceremony, reception, photos, and has a bridal suite! I had a hard time finding affordable venues with all that included!
I was looking at a town hall and for two days with no ceremony site or bridal suite was the same price as Alderlea!

Master

August 2017 Manitoba

Awesome Maly! I hope this venue works out for you. Crossing my fingers for you.

Devoted

September 2017 Ontario

Size of venue is definitely important! You want to have enough room for everyone!
I'm really in love love love with Alderlea manor in Brampton ON. It suits the type of wedding we want! And they are great at answering questions! I've already asked so many! And she seems glad and willing to help with speedy replies!
I might be saying yes to the venue soon!! Depending on their catering!!

Devoted

September 2017 Ontario

That's a neat idea! And a good thing that you found a compromise on location!

I researched venues based on price, and what their minimum/maximum number of guests allowed mostly. Then set up some tours and fell in love with the first one we went to. Easiest decision of the wedding so far

Hi Maly

I'm glad your asking this question because I think it's one of the most important and difficult steps of your wedding, since it will set the tone for all your other decisions.

The first consideration should definitely be your budget. Then, you can think of the mood or style you would like to set and the location where you would like to have it. I created these discussions to help you find out the right venues for your wedding:

4 key questions to find the perfect venue

Test: Find out the perfect venue for your wedding

Let me know if you find them helpful!

I think you'll also like these tips to know what to ask venues as you contact them for prices.

6 hidden costs you should ask your venue about

What kind of venue are you looking for?

Master

August 2017 Manitoba

I factored in how many guests, budget and it felt right to use the venue. By doing this it helped me to choose my venue. What venue do you have in mind for your wedding?

Frequent user

September 2018 Ontario

We wanted to have an interactive wedding so our guests are bringing raw food and barbecueing at my parents. We couldn't fund a venue that wiukd alllow this to happen si my parents backyard was a perfect spot.
Groups
WeddingWire Article Topics