If you're exchanging rings during your ceremony, you need a plan for how the rings will get to where they need to be. Will your officiant have them? Will one of you carry them? Will a groomsman or bridesmaid be in charge? Or will you have a ring bearer? If you have a ring bearer, how will the rings be secured? You have lots of options, which will you pick?
A classic ring pillow?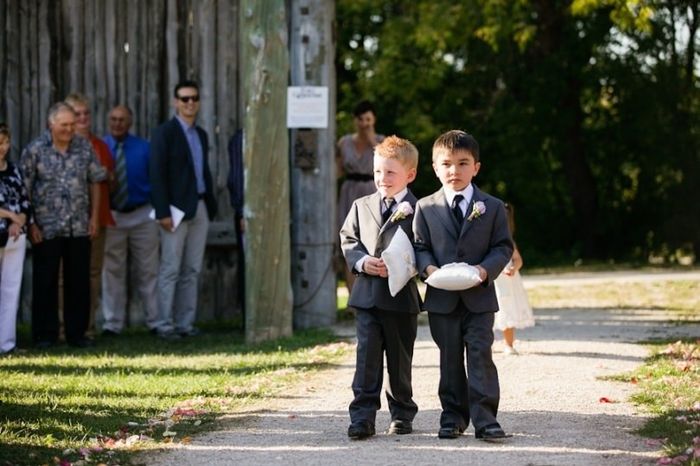 Photo by Fort Gibraltar in Winnipeg
A box?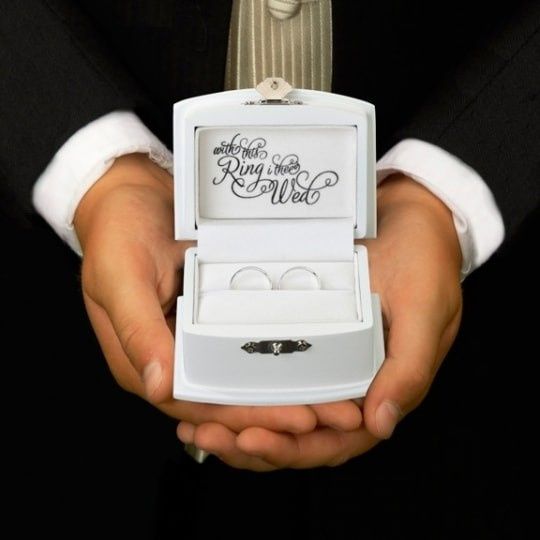 Photo by Bells and Showers in Woodstock
A ring security team?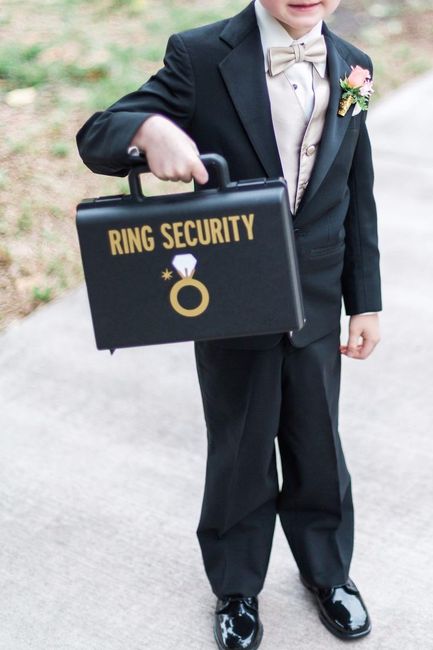 Photo from Pinterest
How about a ring pup??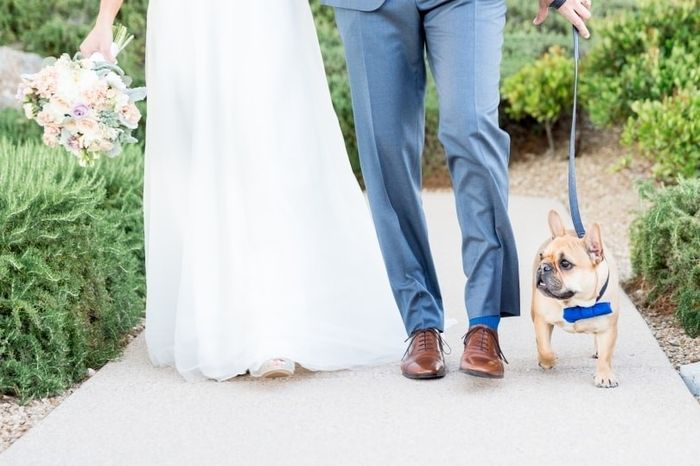 Photo by Pinch Me! Weddings & Events in Calgary