Well - I finally got the last of my girls to order her dress from Davids Bridal last week. And now I hear DB has filed for Chapter 11. I know they said it's business as usual but my anxiety is on high!
So help me feel better, and distract me from the anxiety of the DB crap - this is what my girls decided on. My only 'rules' were floor length and no satin.
Bridesmaids

My sister is my MoH and didn't feel comfortable in the same dress the other girls picked (she's a heavier girl with no real waistline - my other plus sized BM has curves so liked the same dress as the two skinny girls!) - so she and I went back and picked a different dress that works next to the others.
MoH Dress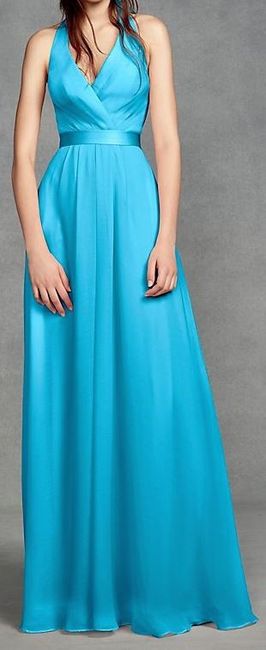 Has similar lines - cross over bust, straps, long skirt.