Sorry this is a bit lengthy.
We are having a complete outdoor ceremony and reception in July of next year. The wedding will take place at a golf course on the lake, in the gardens. Aka lots of green!
The theme is a vintage/ 1950s throwback, and my wedding dress is a tea length 50s dress as are the bridesmaids. The picture below is our exact bridesmaid dresses and my wedding dress is very similar. (I found the picture after we ordered everything, go figure). We know for sure that the groomsmen will have burgundy bow ties and the groom will have the bow tie featured below. But that's as far as we've come.
The guys want to wear something cool and slightly more casual. Something along the lines of slacks, shirts, bow ties and suspenders for the groomsmen. The groom wants slacks, shirt bow tie and a vest.
Here's where it becomes a challenge, without having everything so matchy matchy we want to vomit. What color of shirts/pants/suspenders/vest should they wear to match the pink/burgundy theme.
bridesmaid dresses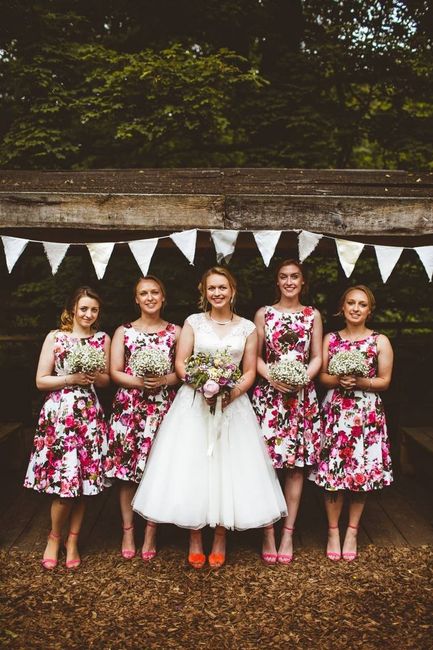 grooms bowtie