This is one part of my wedding outfit where I knew exactly what I wanted. I knew I never wanted a veil, but still wanted to add something to my hair.
As soon as I bought my dress, I saw this amazing piece at the salon and knew I wanted it!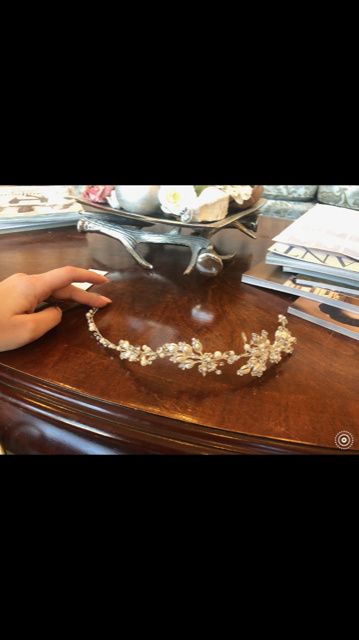 So this is what I have that will be braided into my hair, and then it will sit on top of my bun. It adds just a little bit, but is not over the top!

Show me all the hair accessories! I know there are some really different ideas out there!