Hey ladies! I am finally happy to announce we got the guys suits... well we picked them out and my FH put his deposit down on his. The rest of the guys we are bringing in together at a different time!
One of my bridesmaids got us a 40% off of a suit rental which included the jacket, shirt, pants, tie, vest, shoes, socks and cufflinks, so I am very happy about this! Also because we went to Moore's they told us that the colour's of David's Bridal would match perfectly but we got the girls dresses at Bliss Bridal but luckily they had the exact colour of the vest and tie of the dresses so they will actually match perfectly which was exciting!
Anyways here are some photos! My FH will be matching me and the groomsmen will be matching my bridesmaids! The photo of the jacket with the ivory pocket square but has the purple tie and vest is the photo that resembles the colour of the suit best as the lighting was different in each photo for some reason lol! My FH will be wearing the grey suit, ivory shirt, a light gold vest and tie (my dress has gold in it and is ivory hence the ivory shirt), a light coloured cufflinks, ivory pocket square, brown shoes and brown socks! The guys will be wearing the same suit and ivory shirts but will have the purple vest and tie and pocket square as well and then the cufflinks and shoes will be the same and then socks I have no clue! But we got the majority of it figured out which makes me really happy as my FH likes to put things off and I hate procrastination soooooo much!
The perfect colour of the suit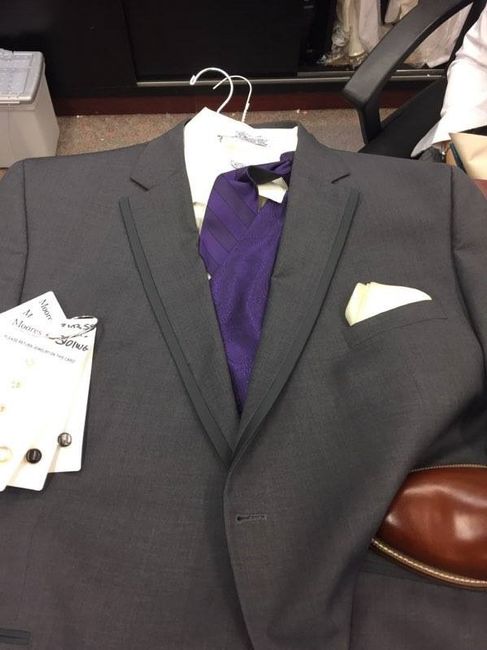 Brown shoes and socks for FH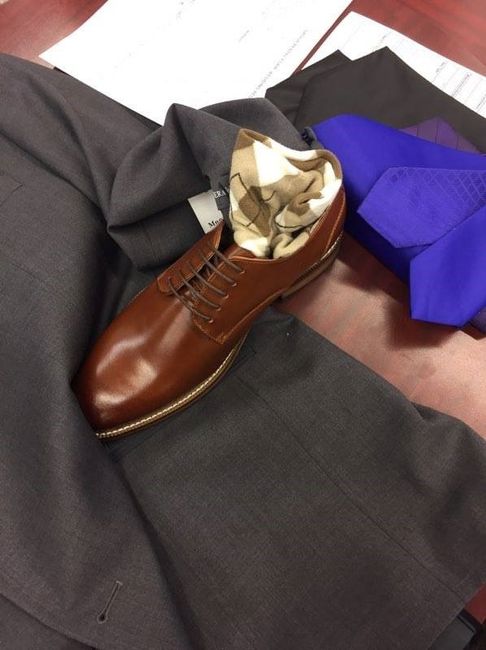 FH's suit, tie, vest, pocket square and cufflinks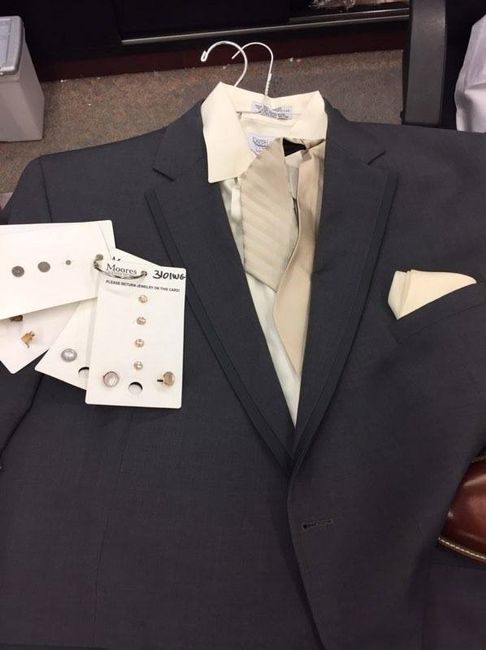 Purple vest, tie and pocket square for groomsmen